JULY 31, 2002
Mansell looking for sponsorship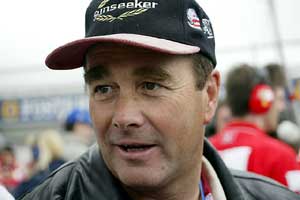 Nigel Mansell is once again looking for sponsorship following the announcement that his Woodbury Park golf course has won a round of the 2003 European Seniors' Tour.
Mansell has been concentrating on building up the golf course, near Exeter in the west of England, since he left Formula 1 in 1995 after an abortive career with the McLaren-Mercedes team.
Mansell spent much of his early career in racing struggling to find money but made it to F1 nonetheless, becoming World Champion with Williams in 1992.