JULY 14, 2002
The new Silverstone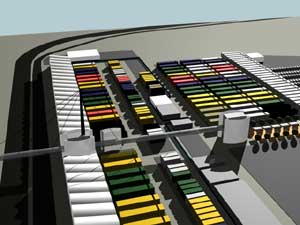 BERNIE ECCLESTONE's outburst against Silverstone left most of the F1 circus perplexed as the work done in and around Silverstone was mightily impressive - particularly if one left the security of the F1 paddock and went for a wander in the public areas. Ecclestone has a point about the signage but there were few members of the public complaining about the new Silverstone. It is streets ahead of the mess that previously existed. The media and the teams were delighted to have a dedicated route to get them into the track without drama - and without the need for a helicopter.
The next big step comes with the demolition of the existing pit facilities and their replacement with a completely new pit complex, which should be finished for next season. This will complete the work needed to bring the team facility up to a world-class level.
Ecclestone has been an important force in getting the facilities around the world to up their games but there are now quite a few race tracks which have weaknesses far worse than those of Silverstone. Imola, Montreal, Suzuka, Hungary, Brazil and Austria all facilities which are well below standard despite promises from organizers that things will improve.
A few signs which were not in place is really nothing compared to the traffic mess and the facilities at Imola. Or the traffic, the race control and media facilities in Montreal or the paddock facilities in Suzuka. The track in Brazil is sub-standard in many ways and in Austria the public are not treated as kings, as they seem to be condemned to passing their time in muddy camp sites.
Artist's impressions of the new Silverstone facilities have found their way into the hands of www.grandprix.com and we are impressed that the transformation of the old airbase continues apace.