JUNE 21, 2002
Stoddart waits on new meeting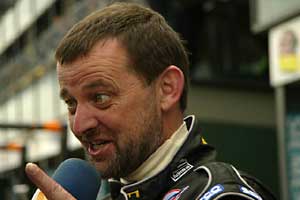 THE Formula 1 team bosses are due to meet later today to once again talk about the problems relating to the future of Minardi. Stoddart says he has received no money, despite the fact that the FIA pushed hard for him to be paid the money which was to have gone to Prost GP.
"We seem to be pawns in a rather big game of politics," said Stoddart, "which I don't feel very happy about at all. We need to be paid. If I can come out of that meeting tomorrow with the money paid, then I'll make an announcement that Minardi will continue for the rest of the year. If I'm shafted tomorrow, then I will certainly have a different opinion.
"If we've been shafted, then I want no part of this paddock. That's pretty strong words but it's how I feel."
Stoddart said that Tom Walkinshaw of Arrows and Ron Dennis of McLaren "seem to think that they have some legal claim to this money. They just don't want to accept reality."
Ecclestone loaned Minardi $5m at the start of the year but Stoddart says that this is not related to the Concorde Agreement dispute.
"He lent us money under a separate agreement at the start of the year, like he's done to many teams and still is doing to many teams," said Stoddart. "There is proper security and a repayment program against that."
It is believed that the debt is secured by one (or maybe even two) of Stoddart's Boeing 747 Jumbo Jets, which are run by his European Aviation company.