MAY 2, 2002
The Verstappen factor?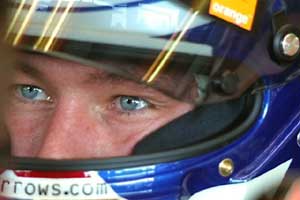 IT may not be a very big country but Holland is very keen on Formula 1 racing. Its support of Jos Verstappen is legendary and the RTL coverage of the sport is very popular, attracting as many as a million and a half of Holland's 15m people.
But this year Verstappen is missing and, according to the figures which have just come out for the first four races, the viewing figures are down by 25%.
Much of this can be blamed on Verstappen not being there but there may also be an element that with Michael Schumacher having won four of five races there is not that much excitement.
The figures are Australian GP (down from 177,000 viewers to 156,000), Malaysia (down from 644,000 to 483,000), Brazil (down from 1.49m to 925,000) and San Marino (down from 1m to 828,000).