FEBRUARY 8, 2002
Mosley winds up the interest in F1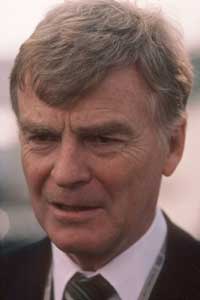 THIS is the time of year when FIA President Max Mosley traditionally has a series of lunches with some of the leading F1 journalists: one day he talks to the newspaper men and the next he talks to the specialists. This gives him the opportunity to stir up some ideas about F1 and get them into the public domain. Thursday's lunch with the newspaper men resulted in plenty of good headlines (which were necessary given the fact that the Winter Olympic Games was opening on the same day) with the suggestion being that F1 team bosses might decide to vote to use only one engine per weekend.
Mosley said (mischievously) that the one engine idea would be cheaper for the teams although most team bosses feel that the research and development necessary to make an engine powerful and reliable enough for an entire weekend would be very expensive. The idea is thought to be the first shot in a battle to bring in a restriction on the number of engines per weekend (which has been tried before) but it is unlikely that the teams will agree to the idea.
Mosley also let it be known that the FIA has had several enquiries about the 12th F1 "franchise" which has become available thanks to the disappearance of Prost Grand Prix. Mosley said that anyone wanting to claim the last slot would have to pay a $48m repayable bond to the FIA to guarantee that they would turn up. The bond was introduced some years ago after Honda cancelled plans to have its own F1 team.
Mosley will meet the specialist press tomorrow and it is expected that there will be some rather more subtle stories leaked out during that meeting.