DECEMBER 29, 2001
Can Asiatech cut the mustard in 2002?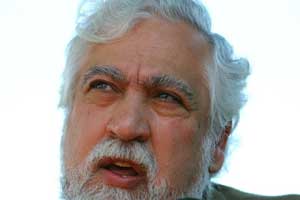 THE Asiatech engine company's future is on the line in 2002. The company, which supplied engines to Arrows in 2001, did not make much of an impression. Both sides blamed the other for the lack of success but Asiatech principals Enrique Scalabroni and John Gano said that their main aim was to look ahead to a new engine in 2002.
Asiatech came into being in 2000 when a group of Asian investors bought the Peugeot Formula 1 program. This had been very unsuccessful but Asiatech management reckoned that there was potential with a few changes of management and a change in attitudes. Peugeot staff had failed to adjust to the F1 mind-set and while the company has done well in rallying since its departure, the failure in F1 remains an indication of the different levels between the two branches of the sport.
Asiatech's reshuffle has been completed and the new engine is running. This will be supplied free of charge to Minardi in 2002. This will be a big boost for the team which will have money to invest to upgrade its facilities. The team has also landed substantial backing from the Malaysian government for Alex Yoong and hopes to be able to attract a topline driver for the second seat, having lost Fernando Alonso to Renault Sport. At the moment Minardi's driver line-up remains undecided, waiting for Heinz-Harald Frentzen's expected move from Prost to Arrows.
The pressure is on at Asiatech as another poor year will mean that the company will be unable to find a team interested in using its engines in 2003. Asiatech has promised to deliver 800 horsepower and reliability and Minardi boss Paul Stoddart needs that if his team is to make a decent impression.
Minardi is however building up its technical staff and capabilities and the fruit of the recruitment will be seen in the course of the season ahead. If all goes to plan the team will have a windtunnel operational at European headquarters by the middle of the year and will have ironed out the problems with the all-titanium gearbox long before other teams even attempt to use such a unit.