United States GP 2019
NOVEMBER 1, 2019
Practice 2 Report - The pacesetter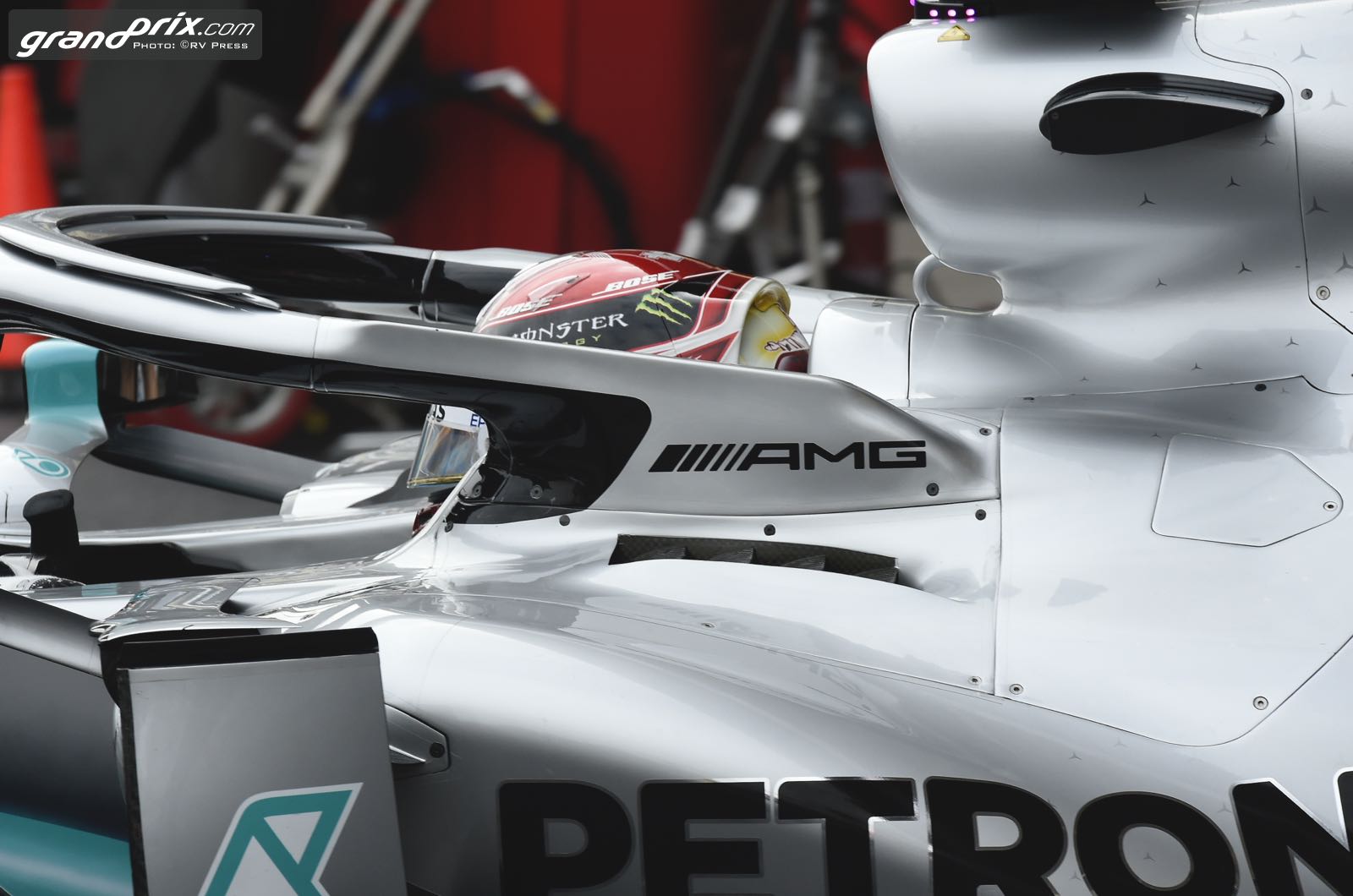 © RV Press
By Dan Knutson in Austin
Lewis Hamilton set the pace in Free Practice 2 for the United States Grand Prix, and he clocked a lap time a third of a second faster than his nearest challengers Charles Leclerc and Max Verstappen.
The line-up for the weekend was: Mercedes – Hamilton and Valtteri Bottas; Ferrari – Vettel and Leclerc; Red Bull TAG Heuer – Max Verstappen and Alexander Albon; Renault – Daniel Ricciardo and Nico Hulkenberg; Haas Ferrari – Romain Grosjean and Kevin Magnussen; McLaren Renault – Carlos Sainz and Lando Norris; Racing Point Mercedes – Sergio Perez and Lance Stroll; Alfa Romeo Ferrari – Kimi Raikkonen and Antonio Giovinazzi; Toro Rosso Honda – Daniil Kvyat and Pierre Gasly; Williams Mercedes – George Russell and Robert Kubica.
Verstappen topped FP1 with a time of 1:34.057.
In both FP1 and FP2 the drivers were permitted to sample Pirelli's 2020 experimental tires along with the usual soft, medium and hard 2019 Pirelli slicks.
Kubica was the first out in FP2.
The ambient temperature at the start of the 90-minute session was 59 degrees Fahrenheit (15 degrees Centigrade) and the track temperature was 75 degrees Fahrenheit (24 degrees Centigrade).
Grosjean spun and hit the barriers nose first at Turn 6, and that brought out the red flags 10 minutes into the session. The order at the time was Leclerc (1:34.742), Bottas, Albon, Grosjean, Raikkonen, Kvyat, Norris and Sainz.
After eight minutes of down time, FP2 restarted. Verstappen grabbed second place after turning a 1:35.022. Many of the drivers were running the medium compound slicks including Leclerc who shaved his best down to 1:34.434.
Giovinazzi then spun at Turn 6 but, unlike Grosjean, didn't hit anything.
The top 10 at the 30-minute mark were: Leclerc, Verstappen, Hamilton, Bottas, Albon, Vettel, Kvyat, Grosjean, Ricciardo and Sainz. Shortly thereafter Hamilton squeezed past Verstappen to claim second.
Next, Magnussen used the soft slicks, and he popped from 18th to eighth. Then, 40 minutes into the session, Bottas began his fast lap on the softs. As did Vettel. Bottas got a 1:34.077 and Verstappen a 1:33.890.
But along came Leclerc, on the soft Pirellis, with a 1:33:533 to reclaim first. Now it was Hamilton's soft run, and it was his turn to be in front after clocking a 1:33.232. So the order was: Hamilton, Leclerc, Vettel, Bottas, Gasly and Verstappen just past the midpoint of FP2.
A few minutes later Verstappen moved up to third, but he and Leclerc were 0.3 of a second slower than Hamilton. Vettel, fourth, was 0.6 slower than the leader.
Just as in FP1, some drivers were having their lap times deleted for exceeding the track limits at Turn 19.
Qualifying simulations over for the most part, it was now time for race sims in the last half hour. And with 15 minutes remaining in the session all the drivers were pounding around except for the unfortunate Grosjean. Vettel provided a bit of drama when he spun of backwards at Turn 15.
The pacesetter Hamilton remained out front, and next in line at the end of FP2 were: Leclerc, Verstappen, Vettel, Bottas, Albon, Gasly, Sainz, Stroll and Giovinazzi.