United States GP 2019
NOVEMBER 1, 2019
Practice 1 Report - Cold Play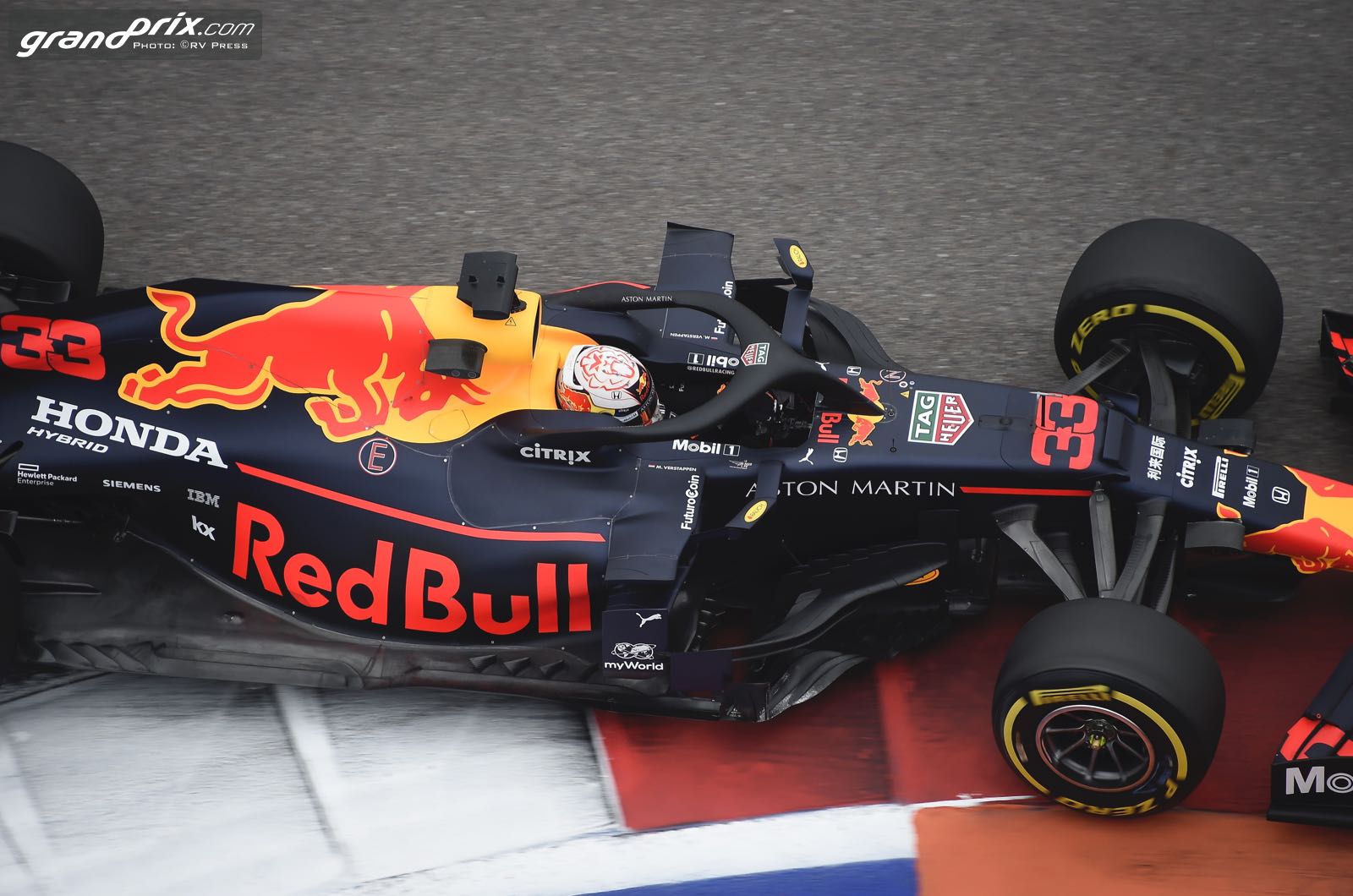 © RV Press
By Dan Knutson in Austin
Free Practice 1 for the United States Grand Prix began on a cold, clear day. The ambient temperature at the start of the 90-minute session was 48 degrees Fahrenheit (9 degrees Centigrade) and the track temperature was 57 degrees Fahrenheit (14 degrees Centigrade). And the hottest driver/car combo on that cook track were Max Verstappen and Red Bull.
The line-up for the weekend was: Mercedes – Lewis Hamilton and Valtteri Bottas; Ferrari – Sebastian Vettel and Charles Leclerc; Red Bull TAG Heuer – Verstappen and Alexander Albon; Renault – Daniel Ricciardo and Nico Hulkenberg; Haas Ferrari – Romain Grosjean and Kevin Magnussen; McLaren Renault – Carlos Sainz and Lando Norris; Racing Point Mercedes – Sergio Perez and Lance Stroll; Alfa Romeo Ferrari – Kimi Raikkonen and Antonio Giovinazzi; Toro Rosso Honda – Daniil Kvyat and Pierre Gasly; Williams Mercedes – George Russell and Robert Kubica.
Nicolas Latifi drove Russell's car in FP1.
Bottas and Hamilton were the first two out to play on a clear day for the cold start to FP1 at the Circuit of the Americas.
"In terms of the circuit, it's one of the more challenging and fun ones for a driver," Hulkenberg said of the 20-turn 3.425-mile (5.513 km) track. "You could say it has similarities to places like Silverstone or Suzuka; ultimate driving tracks where there are fast changes of direction, brave corners and little room for error.
"It's a very well-designed circuit. It has a great flow to it where you have to get into a rhythm. It flows at high-speed and that's what I love in a modern Formula 1 car. Balance is important and it's about finding a compromise between the medium to high speed corners and also the two long straights."
Bottas got right down to business with a lap time of 1:39.846. Hamilton, meanwhile, radioed: "These bumps are insane out here - I don't know if this track is safe."
And Magnussen then promptly lost a piece of bodywork when his Haas hit a bump. But that didn't stop the Dane from posting a 1:38.350 to take the lead. "It is a big jump, not a big bump at Turn 9," he radioed. There were also bumps leading up to Turn 1. His teammate Grosjean was now out front with a 1:37.356.
Fifteen minutes into the session and only nine drivers had set times, the fastest being Albon's 1:37.203 followed by a 1:35.743.
A 2020 Pirelli tire test compound was made available to all teams to try out in FP1 and FP2, and Bottas, Verstappen and Leclerc were among the drivers to try them in FP1.
At the half hour mark the order was Albon, Stroll, Vettel, Verstappen, Kvyat and Gasly. Leclerc and Sainz had yet to set lap times.
But then Vettel posted a 1:35.734 to briefly hold on to first place before Verstappen's 1:35.546 took the honors. Next, Albon sliced 0.095 of a second off of Verstappen's best.
After 40 minutes the drivers must hand one set of tires back to Pirelli, and at that break that break the order was: Albon, Verstappen, Vettel, Stroll, Perez, Grosjean, Gasly, Kvyat, Ricciardo and Hulkenberg.
Sainz was now on track and he quickly climbed to 12th and had a spin at Turn 5 as well. Leclerc and Albon returned to action on Pirelli's experimental tires.
But it was Vettel, on 2019 soft compound Pirelli slicks, who turned a 1:34.226. After his long lull in the garage, Leclerc, on the 2020 tires, zoomed up to third behind Vettel and Albon, and ahead of Verstappen, Kvyat and Stroll.
Vettel was still in front at the one hour mark, followed by Albon, Leclerc, Verstappen, Stroll, Kvyat, Sainz, Gasly, Perez and Hulkenberg.
Some of the drivers were now doing long runs on the experimental tires or the regular compounds. But Ricciardo did pop up to second from 12th with just under 25 minutes to go. Then Verstappen grabbed the top spot after posting a 1:34.057. Albon, on the soft compound 2019 tires, went from fifth to third.
During the session several drivers had their lap times deleted after they exceeded the track limits at Turn 19. Others were getting faster, and the order behind Verstappen changed several times.
The ambient temperature at the end of the 90-minute session had warmed up to 54 degrees Fahrenheit (12 degrees Centigrade) and the track temperature was 70 degrees Fahrenheit (21 degrees Centigrade).
And the top 10 were: Verstappen, Vettel, Albon, Gasly, Ricciardo, Grosjean, Leclerc, Hamilton, Stroll and Magnussen.