Steiermark GP 2020
JULY 10, 2020
Friday Report - All Red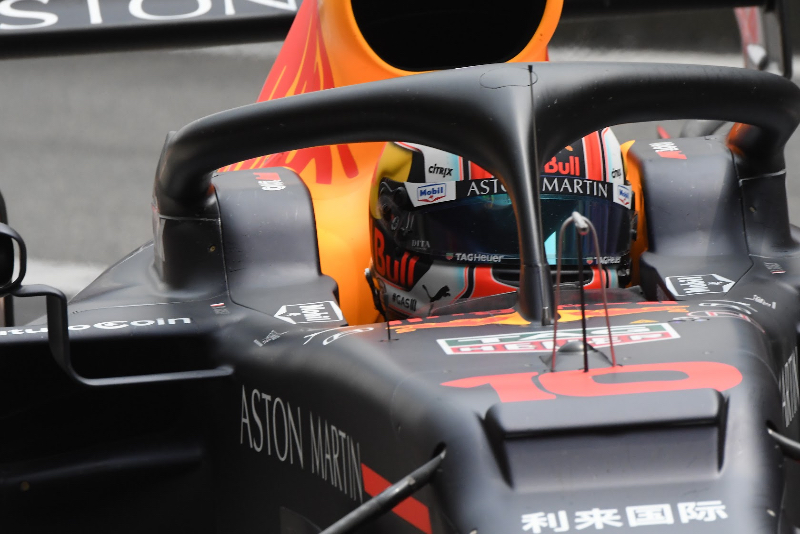 © RV Press
By Dan Knutson
It was all red at the Red Bull Ring on Friday as Red Bull driver Max Verstappen clocked the fastest lap time of the day on the circuit owned by Red Bull.
The line-up for the weekend was: Mercedes – Lewis Hamilton and Valtteri Bottas; Ferrari – Sebastian Vettel and Charles Leclerc; Red Bull Honda – Verstappen and Alexander Albon; McLaren Renault – Carlos Sainz and Lando Norris; Renault – Daniel Ricciardo and Esteban Ocon; AlphaTauri Honda – Daniil Kvyat and Pierre Gasly; Racing Point Mercedes – Sergio Perez and Lance Stroll; Alfa Romeo Ferrari – Kimi Raikkonen and Antonio Giovinazzi; Haas Ferrari – Romain Grosjean and Kevin Magnussen; Williams Mercedes – George Russell and Nicolas Latifi.
Racing Point's Perez was the surprise in Free Practice 1 when he set the fastest time in the session – a 1.04.867. Verstappen was second in the order after clocking a 1:04.963 in his Red Bull.
Mercedes? Well, the top team was third in FP1 with Bottas third and Hamilton fourth followed by Stroll and Albon. But neither Mercedes driver had used the soft Pirelli tires in FP1.
More red with a red flag. The FP2 session was stopped at the 18 minute mark when Ricciardo spun off backwards into the tire wall at Turn 9. He limped to the medical car that arrived to take him back to the paddock.
Sixty minutes remained in the session when it was restarted. Bottas and Hamilton, on the medium compound Pirelli slicks, immediately jumped to the top of the timing board. But they did not stay there for long as Perez, on the softs, clocked a 1:04.087 to take the lead. His teammate Stroll set a fast time as well, but it was deleted as he had exceeded lap limits at Turn 10.
Albon then spun at Turn 3, but he managed to get going so there was no need for another red flag.
Halfway through the session the order was Perez, Bottas, Verstappen, Stroll, Ocon and Norris. And now Perez had got down to a 1:03.877.
But now a number of drivers were doing their qualifying simulations on the soft Pirelli slicks. With the threat of rain on Saturday, some of the drivers were using some of the sets of soft tires that they would usually reserve for Saturday.
Stroll moved into second with a 1:04.241. But a few minutes later Bottas took the lead with his 1:03.703.
It was all getting a bit tense because, with the threat of qualifying being rained out on Saturday, the FP2 times would determine the grid. On the other hand, there was no real chance that qualifying could not be squeezed in sometime on Saturday or Sunday morning.
But, still, the teams were treating FP2 as a qualifying session. They were doing lots of runs on the soft tires in the final half hour when they would usually be doing race simulations.
With just under 30 minutes remaining, Verstappen took over first with a 1:03.660. Bottas was second, ahead of Perez, Stroll, Sainz, Hamilton, Albon and Norris.
Norris, incidentally, would get a three-place grid penalty because he had passed a car during a yellow flag period in FP2.
With just under 10 minutes remaining Albon had a big slid off the track, but he gathered it all up again and kept going.
And so the Friday practice sessions wound down. The top 10 at the end of the day were: Verstappen, Bottas, Perez, Stroll, Sainz, Hamilton, Albon, Norris, Leclerc and Ocon.