Emilio Romagna GP 2021
MARCH 17, 2023
Practice 2 Report - Verstappen still quickest in FP2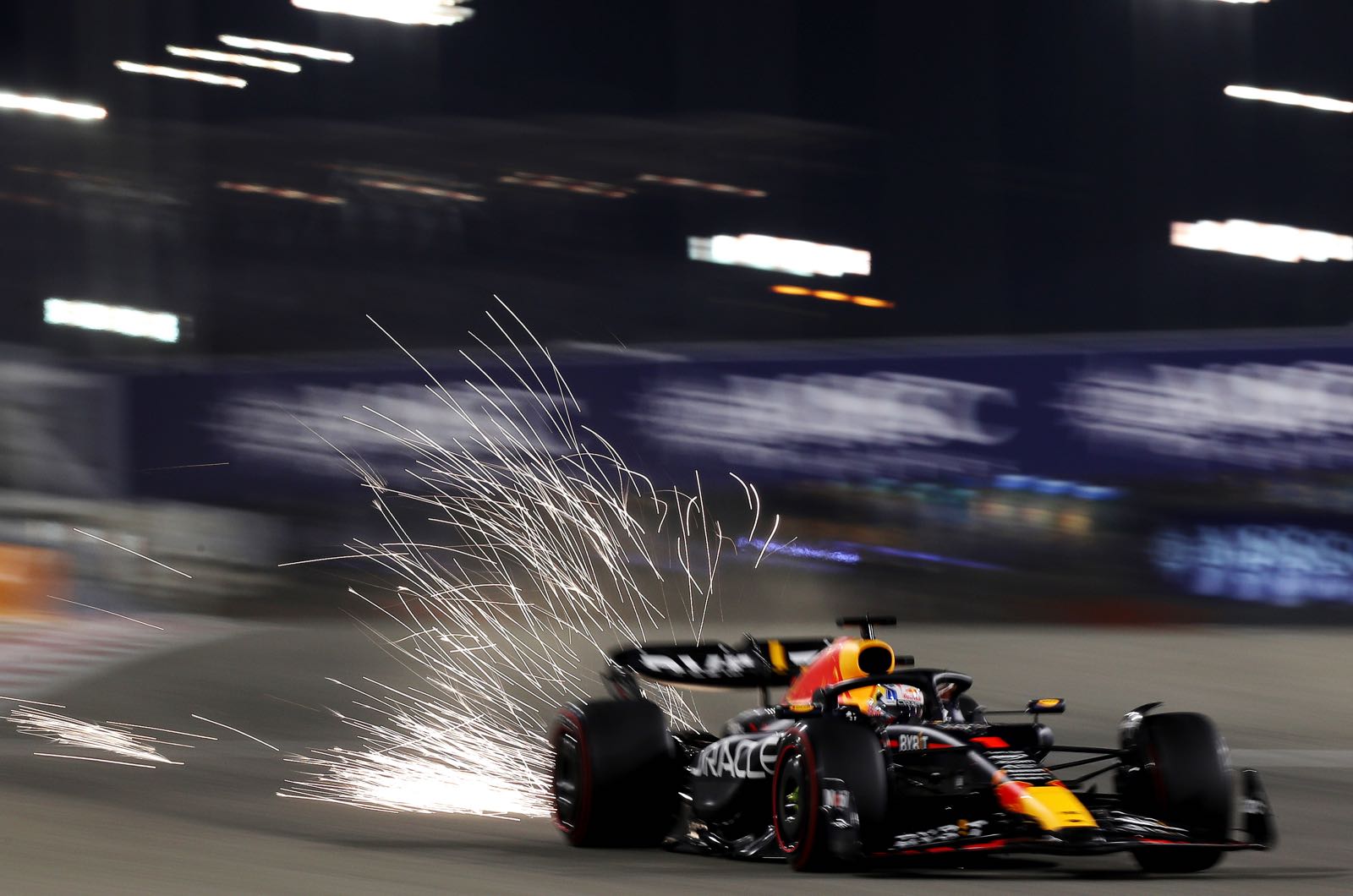 © Red Bull
By Mark Karp
Max Verstappen continued to be the fastest driver in his Red Bull-Honda on Friday's evening session.
Fernando Alonso trailed the World Champion by 0.2 seconds to come in second, and team mate Sergio Perez in third was the only other driver in the 1m29s bracket. Even though Verstappen had a minor issue with downsghifts during his long runs, his set of soft tyres lasted quite long, and was also quickest among all the drivers during the last 25 minutes of the session.
Perez was unable to match his team mate in the first two sectors, but set the fastest sector time in S3, benefitting from a tow from one of the Ferrari drivers.
Alonso's time confirmed Aston Martin-Mercedes pace. Lance Stroll could only set the seventh fastest time, but the whole field was tightly packed, as there was only a gap on 1.5 seconds between the entire field.
Alpine has an encouranging session with Esteban Ocon fourth and Pierre Gasly sixth.
Mercedes GP had a mixed session with George Russell finding a much better balance than in the afternoon session and setting the 5th quickest time, while Lewis Hamilton didn't have a good evening, his car nervous under braking, and finished in 11th.
Ferrari focused on race pace, with Charles Leclerc ninth, just ahead of Carlos Sainz.
Nico Hulkenberg was the surprise in the top ten, putting his Haas just ahead of the Ferraris.