Mexican GP 2019
OCTOBER 26, 2019
Qualifying Report - Only the second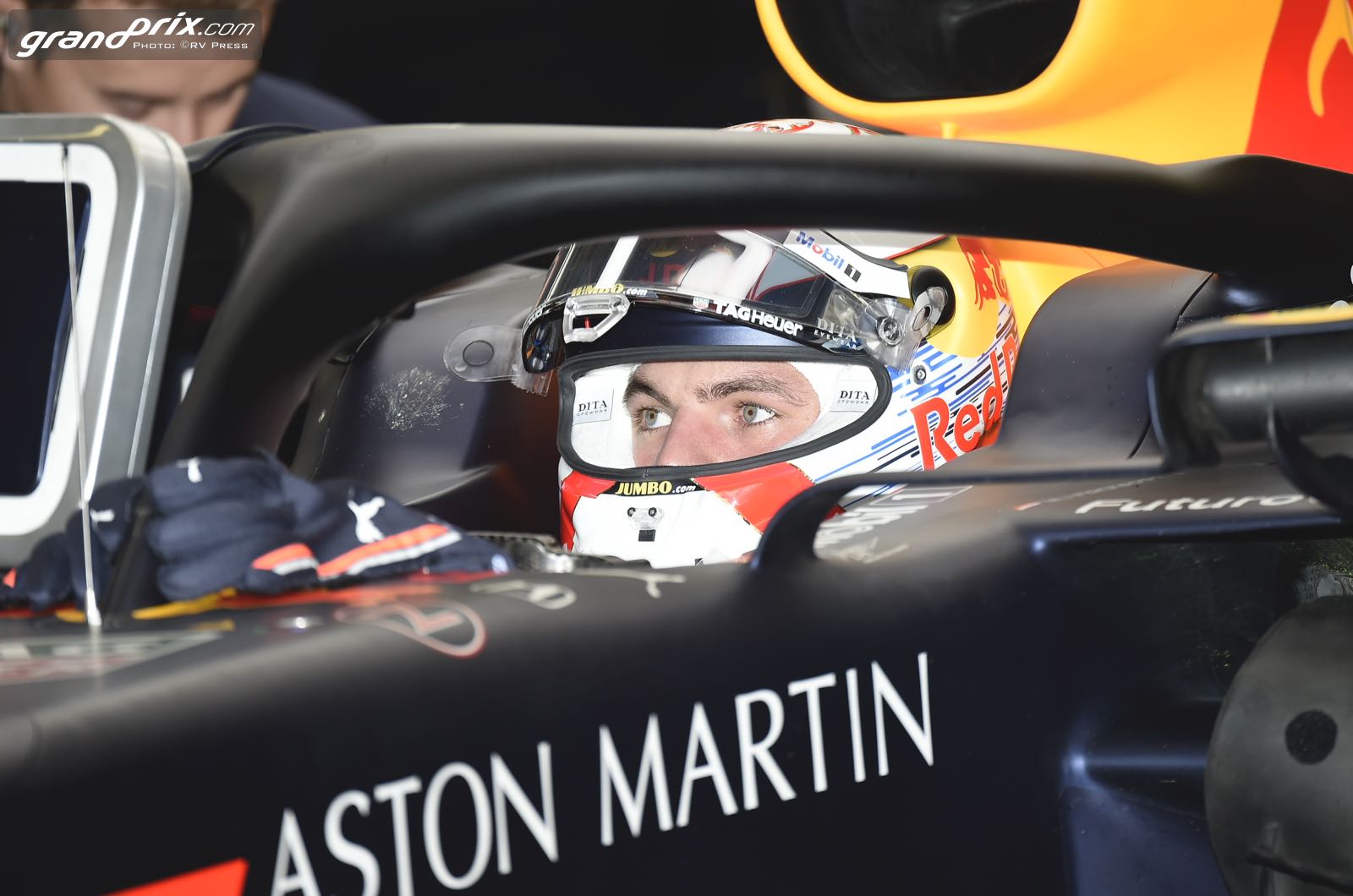 © RV Press
By Dan Knutson in Mexico City
Max Verstappen qualified on pole for only the second time in his Formula 1 career as he topped qualifying for the Mexican Grand Prix in his Toro Rosso. His first pole came in Hungary earlier this season. Valtteri Bottas crashed his Mercedes in the final seconds of qualifying in Mexico.
The line-up for the weekend was: Mercedes – Lewis Hamilton and Bottas; Ferrari – Sebastian Vettel and Charles Leclerc; Red Bull TAG Heuer – Verstappen and Alexander Albon; Renault – Daniel Ricciardo and Nico Hulkenberg; Haas Ferrari – Romain Grosjean and Kevin Magnussen; McLaren Renault – Carlos Sainz and Lando Norris; Racing Point Mercedes – Sergio Perez and Lance Stroll; Alfa Romeo Ferrari – Kimi Raikkonen and Antonio Giovinazzi; Toro Rosso Honda – Daniil Kvyat and Pierre Gasly; Williams Mercedes – George Russell and Robert Kubica.
Leclerc was best on the drying track in FP3 with a lap of 1:16.145.
QUALIFYING 1
Only the Williams boys headed out early in Q1 which lasted 18 minutes.
The ambient temperature at the start of the session was 66 degrees Fahrenheit (19 degrees Centigrade) and the track temperature was 90 degrees Fahrenheit (36 degrees Centigrade).
Six minutes into Q1 all the drivers except the Williams duo were on track. Grosjean livened things up with a spin at Turn 1.
Vettel clocked the first fast time at 1:16.859, but then Leclerc easily beat that with his own 1:16.692. But then along came Hamilton at 1:16.424 and Albon at 1:16.1754 and Verstappen at 1:15.949.
Vettel's second attempt did not move him out of fifth place.
Verstappen, Albon, Leclerc, Hamilton, Vettel, Bottas and Raikkonen rounded out the top seven with six minutes to go.
There were five minutes remaining in Q1 when Giovinazzi was on the bubble in 15th place. Perez was 14th and Stroll was 16th.
In the final two minutes a number of drivers – all but the top six – headed out for one last lap.
The five drivers who were eliminated at the end of Q1 were: Stroll, Magnussen, Grosjean, Russell and Kubica.
The fastest 15 drivers who moved on to Q2 were: Verstappen, Albon, Leclerc, Hamilton, Vettel, Kvyat, Sainz, Bottas, Gasly, Norris, Raikkonen, Ricciardo, Perez, Hulkenberg and Giovinazzi.
QUALIFYING 2
A number of drivers tried the medium compound Pirelli slicks in Q2. The soft slicks did not have good long run potential. So by setting their best Q2 time on the mediums the drivers could then use that compound to start the race.
Vettel clocked a 1:15.914 on his mediums, which put him ahead of Verstappen, Leclerc, Bottas, Hamilton and Albon with eight minutes remaining. The top six had all used the medium Pirellis. Perez, Hulkenberg, Norris and Ricciardo, who rounded out the top 10, had been on the soft compound.
All the drivers were in the pits and Ricciardo was on the cutoff line in 10th place with four minutes to go. Norris was ninth and Sainz was 11th.
In the final two minutes all the drivers were back on track. And Hamilton leaped into the lead ahead of Bottas.
The five drivers who were eliminated at the end of Q2 were: Perez, Hulkenberg, Ricciardo, Raikkonen and Giovinazzi.
The fastest 10 drivers who moved on to Q3 were: Hamilton, Bottas, Vettel, Verstappen, Leclerc, Sainz, Norris, Albon, Kvyat and Gasly.
Importantly, all of the top ten ended up setting their best times on the soft Pirellis save the two Mercedes drivers who had the mediums. That boded very well for their race strategy.
QUALIFYING 3
All 10 drivers were soon on track for the final segment of qualifying.
First of the fastest was Bottas, who was displaced by Hamilton. And then it was Vettel in P1 who was then beaten by Verstappen who turned a 1:14.910.
So after the first fast laps in Q3 the order was Verstappen, Leclerc, Vettel, Hamilton, Albon, Bottas, Sainz, Kvyat, Gasly and Norris.
They all returned to their garages to wait for the final two minutes of Q3.
All the drivers went out, but none of them could beat Verstappen's time. Bottas then crashed in the final turn.
The top 10 qualifiers were: Verstappen, Leclerc, Vettel, Hamilton, Albon, Bottas, Sainz, Norris, Kvyat and Gasly.