Italian GP 2021
SEPTEMBER 11, 2021
Qualifying Sprint Race Report - Sprinting away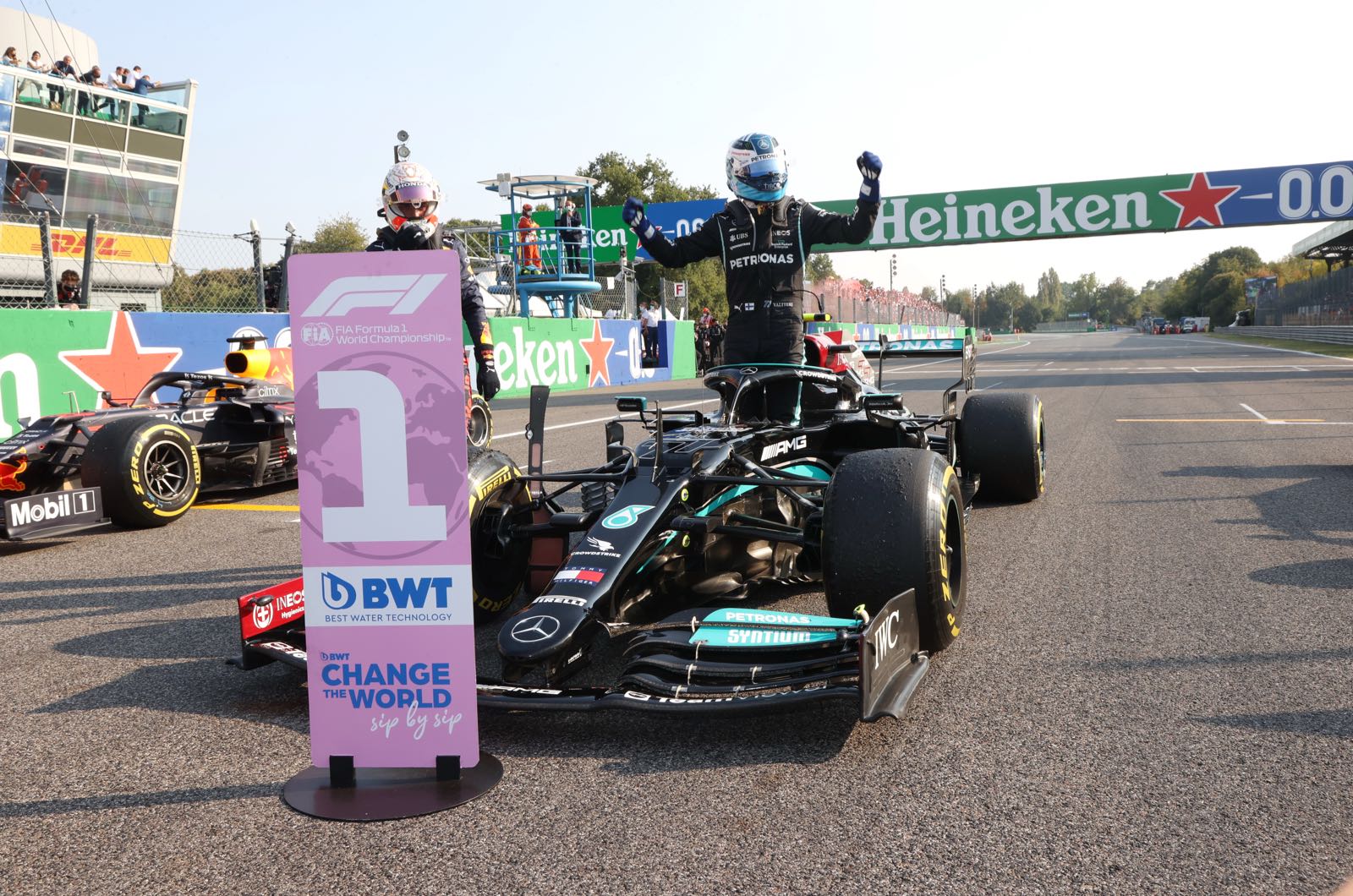 © Mercedes-Benz Grand Prix Ltd.
By Dan Knutson
Valtteri Bottas sprinted away and led every lap to win the second ever edition of F1 Sprint Qualifying, this one being staged at Monza on the Italian Grand Prix weekend.
The results of the 18 lap race set the grid for Sunday's race.
Mercedes teammates Bottas and Lewis Hamilton locked out the front row of the grid. Next in the lineup were Max Verstappen (Red Bull), Lando Norris (McLaren), Daniel Ricciardo (McLaren) and Pierre Gasly (AlphaTauri).
Hamilton made a poor start and dropped to fifth behind Bottas, Verstappen, Ricciardo and Norris.
The safety car came out on lap when Pierre Gasly (AlphaTauri) crashed at the Curva Grande after breaking his front wing after hitting a McLaren. And Robert Kubica (Alfa Romeo) had a spin after contact with Yuki Tsunoda's AlphaTauri.
The safety car came in at the end of lap 3, and the order of the top five remained the same until the end of the Sprint.
Although he won, Bottas will not start from the pole because he has a new power unit and therefore will start the 53 lap grand prix from the back of the grid. Verstappen gets the pole and will share the front row with Ricciardo.