Chinese GP 2019
APRIL 13, 2019
Practice 3 Report - Slammed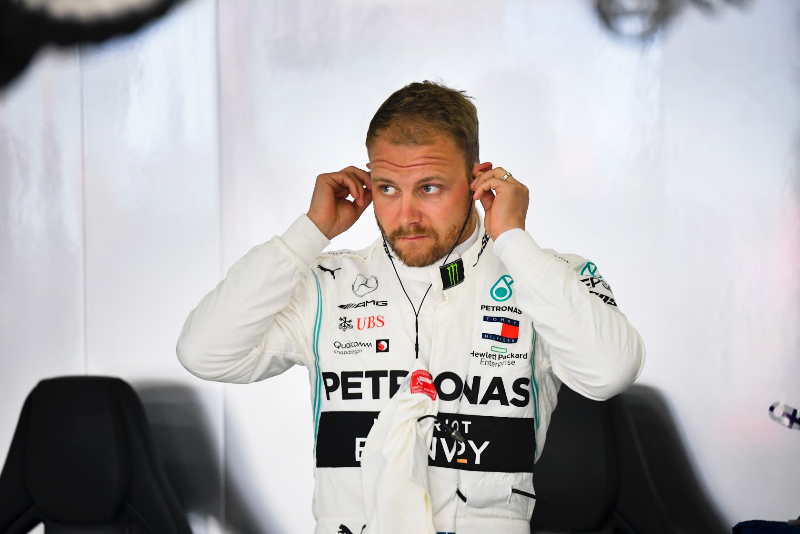 © RV Press
By Dan Knutson in Shanghai
Free Practice 3 for the Chinese Grand Prix ended a few minutes early after Alex Albon slammed his Toro Rosso into the guardrails on the pit straight. He was unhurt. Fastest overall at that time was Mercedes driver Valtteri Bottas.
The line-up for the weekend was: Mercedes – Lewis Hamilton and Bottas; Ferrari – Sebastian Vettel and Charles Leclerc; Red Bull TAG Heuer –Max Verstappen and Pierre Gasly; Renault – Daniel Ricciardo and Nico Hulkenberg; Haas Ferrari – Romain Grosjean and Kevin Magnussen; McLaren Renault – Carlos Sainz and Lando Norris; Racing Point Mercedes – Sergio Perez and Lance Stroll; Alfa Romeo Ferrari – Kimi Raikkonen and Antonio Giovinazzi; Toro Rosso Honda – Daniil Kvyat and Albon; Williams Mercedes – George Russell and Robert Kubica.
Bottas went quickest on Friday, but his lap of 1:33.330 was a mere 0.027 of a second faster than Vettel's best.
"It seems Ferrari still have the upper hand on the straights and that's where they're gaining time on us," Bottas said Friday. "But we saw in FP2 we were better in most of the corners. For sure we need to work on our weaknesses, but for sure we also have our strengths. It's all about the overall picture."
Magnussen and Giovinazzi were the first out in FP3.
The ambient temperature at the start of the 60-minute session was 66 degrees Fahrenheit (19 degrees Centigrade) and the track temperature was 100 degrees Fahrenheit (38 degrees Centigrade).
While team cofounder Patrick Head watched from the garage, Williams drivers Russell and Kubica set the first lap times – 1:36.630 and 1:37.220 respectively. Ten minutes into the session, only 11 drivers had been out, and only these two had done flying laps.
Sixteen minutes into the session Ricciardo became the third flier and clocked a 1:35.142. Then Leclerc, on the super soft Pirelli slicks, cut that done to a 1:34.104. Along came Vettel, also on the supers, who got down to 1:33.222.
Forty minutes remained when Bottas and Hamilton started their flying laps on the medium compound slicks. Bottas' 1:33.974 put him briefly second before Hamilton took over with his 1:33.956.
The order halfway through FP3 was: Vettel, Hamilton, Bottas, Leclerc, Albon, Kvyat, Perez, Ricciardo, Stroll and Hulkenberg.
Verstappen had just completed his first warmup lap at that time. When he got up to speed, using the super softs, he moved into fifth place.
With about 15 minutes remaining Norris became the first driver to do a qualifying lap simulation and moved into eighth place.
A few minutes later both the Ferrari and both the Mercedes drivers were on their sims on the super soft Pirelli.
Leclerc's 1:33.248 put him second, but not for long as Bottas took the lead with a 1:32.830. Hamilton's 1:33.689 was only good enough for fourth.
Then, with seven minutes to go, Albon slammed into the barriers coming out of the final turn and onto the straight.
"I'm fine guys, sorry," he radioed from the battered wreck of the Toro Rosso.
The session was red flagged and not restarted. Therefore a number of drivers did not complete their flying laps.
Thus the final top 10, which did not accurately reflect the real order, was: Bottas, Vettel, Leclerc, Hamilton, Hulkenberg, Raikkonen, Verstappen, Sainz, Albon and Kvyat.