Canadian GP 2019
JUNE 9, 2019
Race Notes - Hamilton gifted race win in Canada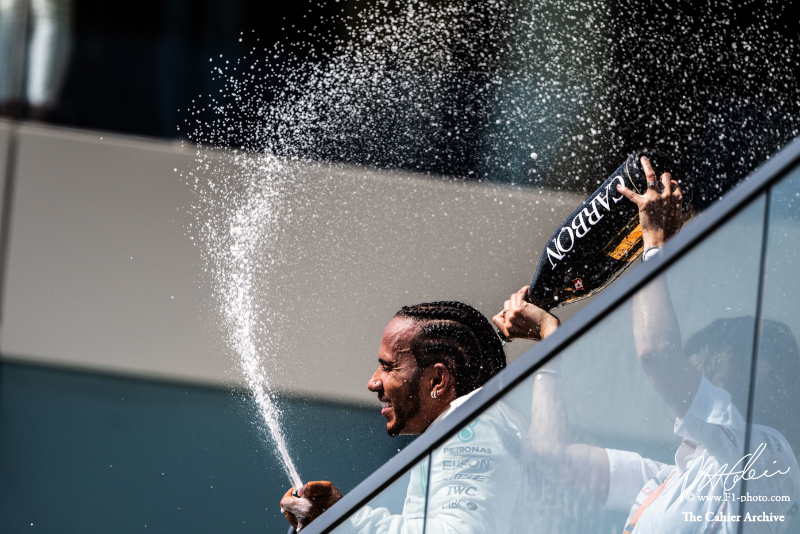 © RV Press
Lewis Hamilton won his seventh career Canada victory in his Mercedes GP, as a result of a controversial 5-second penalty being assessed against Sebastien Vettel's Ferrari.
Pole-sitter Sebastien Vettel finished first on the road, but in the end was classified in second after being given a 5-second time penalty for unsafe rejoining of the track.
Charles Leclerc finished a close third in his Ferrari, 1.038 seconds behind Vettel.
Hamilton continues his lead in the Driver's championship with 162 points, and extends his lead over Bottas by 29 points. It's Hamilton's fifth win of the 2019 season, and his 78th career victory. It is also Mercedes GPs seventh consecutive win of the season. Sebastian Vettel continues to hold third place in the Driver's Championship, with 100 points.
Valterri Bottas captured fastest lap of the race at 1:13.078, on lap 69, giving him an extra point towards the Championship.
Valterri Bottas (51.043s) in the Mercedes GP was fourth, followed by Max Verstappen (57.655s) in the Red Bull-Honda was fifth, followed by Daniel Ricardo (1 Lap)in his Renault. His teammate Nico Hulkenberg was seventh, Pierre Gasly in his Red Bull was eighth, Lance Stroll in his Racing Point-Mercedes was ninth, and Daniil Kvyat in the Torro Rosso-Honda took the final point position in tenth place.