British GP 2021
JULY 17, 2021
Qualifying Sprint Race Report - Race to the pole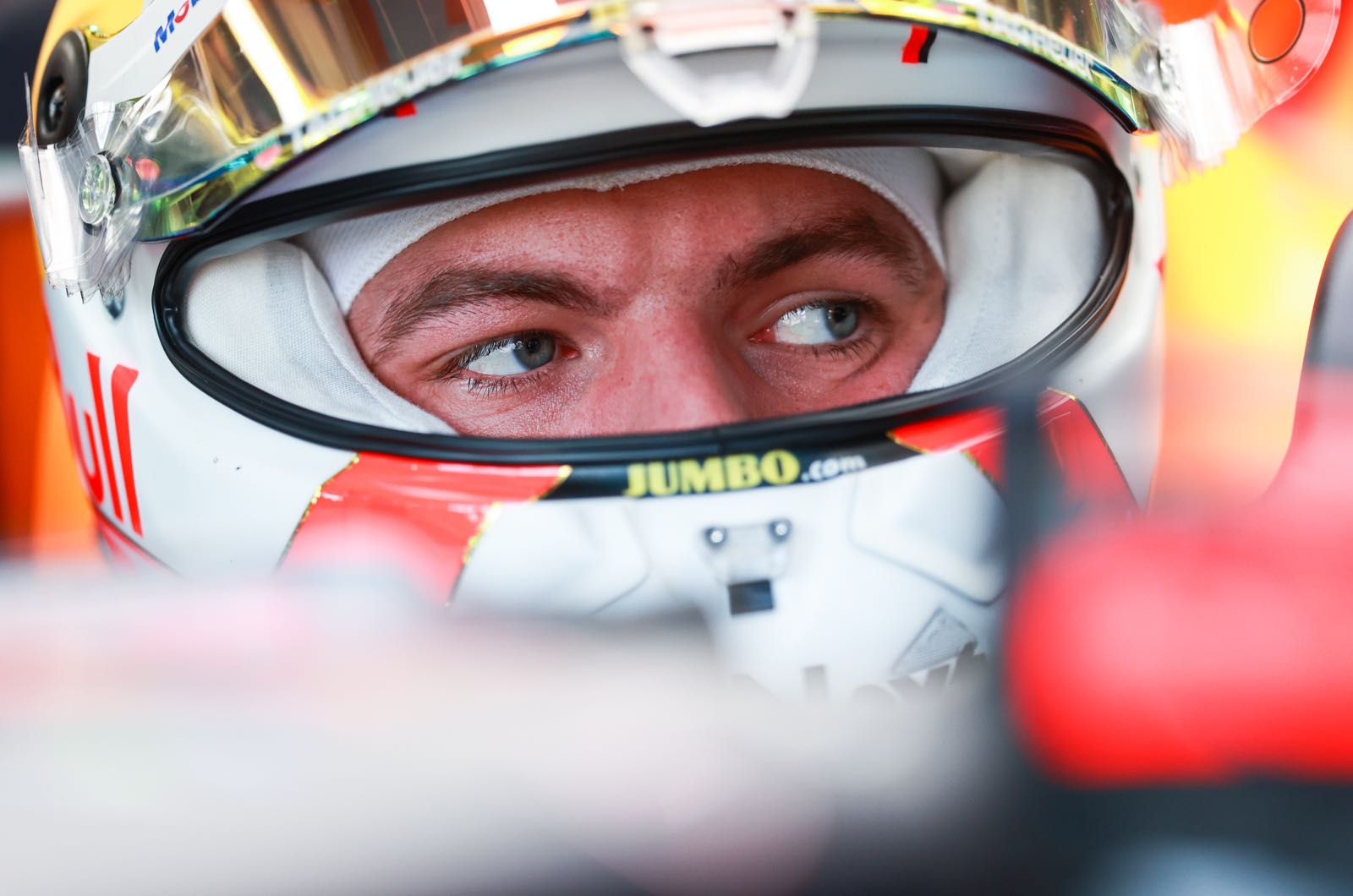 © Red Bull
By Dan Knutson
Max Verstappen will start the British Grand Prix on pole after winning Formula 1's first ever Sprint - a 17-lap race that determined the grid order for the main event on Sunday.
The line-up for the weekend was: Mercedes - Lewis Hamilton and Valtteri Bottas; Red Bull Honda - Max Verstappen and Sergio Perez; McLaren Mercedes - Lando Norris and Daniel Ricciardo; Aston Martin Mercedes - Lance Stroll and Sebastian Vettel; Alpine Renault - Fernando Alonso and Esteban Ocon; Ferrari - Charles Leclerc and Carlos Sainz; AlphaTauri Honda - Yuki Tsunoda and Pierre Gasly; Alfa Romeo Ferrari - Kimi Raikkonen and Antonio Giovinazzi; Haas Ferrari - Nakita Mazepin and Mick Schumacher; Williams Mercedes - George Russell and Nicolas Latifi.
Hamilton earned the pole in Friday's qualifying session, and he shared the front row of the grid with Verstappen.
Bottas qualified third ahead of Leclerc, Perez, Norris, Ricciardo, Russell, Sainz and Vettel.
Tire choice for the Sprint was free. Bottas, Alonso, Ocon and Raikkonen opted for the soft compound Pirelli slicks, and the rest of the drivers were on the mediums.
Verstappen beat Hamilton off the line and went on to lead every lap.
"Around here it is difficult to pass," Verstappen said. "We had a good start, a good fight with Lewis in the first lap and then we tried to do our pace but you could see we were pushing each other hard because at the end of the race the tires were blistering a lot so we had to manage that to the end."
The top three finishers - Verstappen, Hamilton and Bottas were awarded three, two and one point respectively.
"Happy to score those three points," Verstappen said. "It sounds a bit funny to then hear you've scored a pole position but anyway we will take it. Again, I think it will be a really exciting battle tomorrow."
There were 110,000 fans at Silverstone, and many were cheering for Hamilton.
"I gave it everything today," Hamilton said. "I've got to give a lot of love to these fans, I can't tell you the energy that I'm getting from everyone and the support means everything to me. I'm sorry I wasn't able to get the win in sprint one but tomorrow we fight again. I hit the target with my start, but it's not good when you lose from P1. But we'll try to turn a negative into a positive tomorrow."
"Tomorrow, as I said, we'll fight again but they are just so strong," he added. "In the race he (Verstappen) was pulling away and there was nothing I could do to hold onto him. So we've really got to try and be in front somehow. They (Red Bull) have done a great job with their engine and their starts this year. We've lost a bit of performance on our starts, so we've got to work a bit harder to improve that because losing position is never a good thing.
Bottas had hoped that his soft tires would get him a good start and first lap.
"We tried to do something different," Bottas said. "Obviously, the target was to try and get Max at the start or during the first lap but it didn't happen, as he had a good start as well. In Turn 1 I was slightly blocked, so I couldn't really use the momentum. But we tried and, in the end, still managed to keep the place using the soft tire, even though there was some blistering, so, it's okay."
Leclerc, Norris, Ricciardo, Alonso and Vettel rounded out the top eight.
Perez ended up last after spinning and damaging his Red Bull.