Brazilian GP 2021
NOVEMBER 13, 2021
Qualifying Report - The start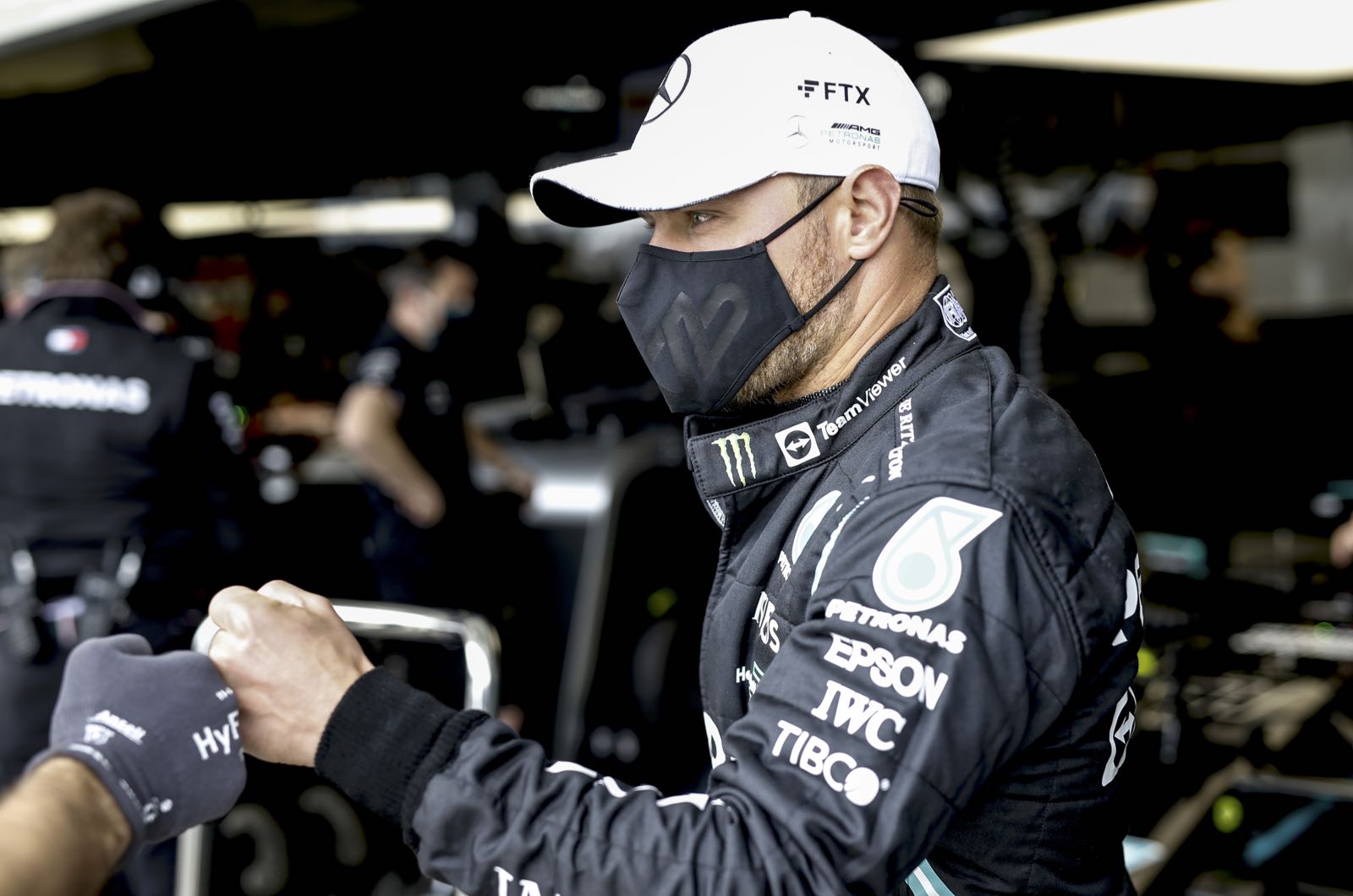 © Mercedes-Benz Grand Prix Ltd.
By Dan Knutson
Valtteri Bottas will start the Brazilian Grand Prix from pole position.
"The start was a key thing for me," he said after winning Saturday's 24-lap Sprint Qualifying race.
The starting grid for Sprint Qualifying, which would create the grid for Sunday's full-length grand prix, was set in Friday's qualifying session.
The line-up for the weekend was: Mercedes – Lewis Hamilton and Valtteri Bottas; Red Bull Honda – Max Verstappen and Sergio Perez; McLaren Mercedes – Lando Norris and Daniel Ricciardo; Aston Martin Mercedes – Lance Stroll and Sebastian Vettel; Alpine Renault – Fernando Alonso and Esteban Ocon; Ferrari – Charles Leclerc and Carlos Sainz; AlphaTauri Honda – Yuki Tsunoda and Pierre Gasly; Alfa Romeo Ferrari – Robert Kubica and Antonio Giovinazzi; Haas Ferrari – Nakita Mazepin and Mick Schumacher; Williams Mercedes – George Russell and Nicolas Latifi.
The top 10 on Friday were: Hamilton, Verstappen, Bottas, Perez, Gasly, Sainz, Leclerc, Norris, Ricciardo and Alonso.
But after that session Hamilton's rear wing failed scrutineering. As a result, he was disqualified and sent to the back of the grid. So now Verstappen was on pole with Bottas on the front row. Hamilton was at the back.
Verstappen and Hamilton chose Pirelli's medium compound tires while Bottas opted for the softs. That gave Bottas a bit of an advantage off the starting line.
Bottas grabbed the lead and held on to it for the rest of the race.
"We gambled a bit with the soft tires because we knew they would be better for the start," Bottas said, "and then it was all about trying to survive until the end. It was quite tricky at the end but Max was still struggling to follow in some corners, so I'm glad it worked out perfectly."
Sainz got up to second but only for two laps before relinquishing the spot to Verstappen. The latter could get within about a second or so of Bottas but no closer.
Hamilton's car had a new internal combustion engine, so he would take a five-place grid penalty on Sunday based on where he finished on Saturday. And he made 16 overtaking moves to charge up to fifth place. Which put him 10th on the grid on Sunday.
The top 10 in Sprint Qualifying were: Bottas, Verstappen, Sainz, Perez, Hamilton, Norris, Leclerc, Gasly, Ocon and Vettel.
The top three finishers received points on a 3-2-1 basis. So Verstappen increased his lead over Hamilton in the drivers' world championship from 19 to 21 points.