Brazilian GP 2019
NOVEMBER 16, 2019
Practice 3 Report - Just barely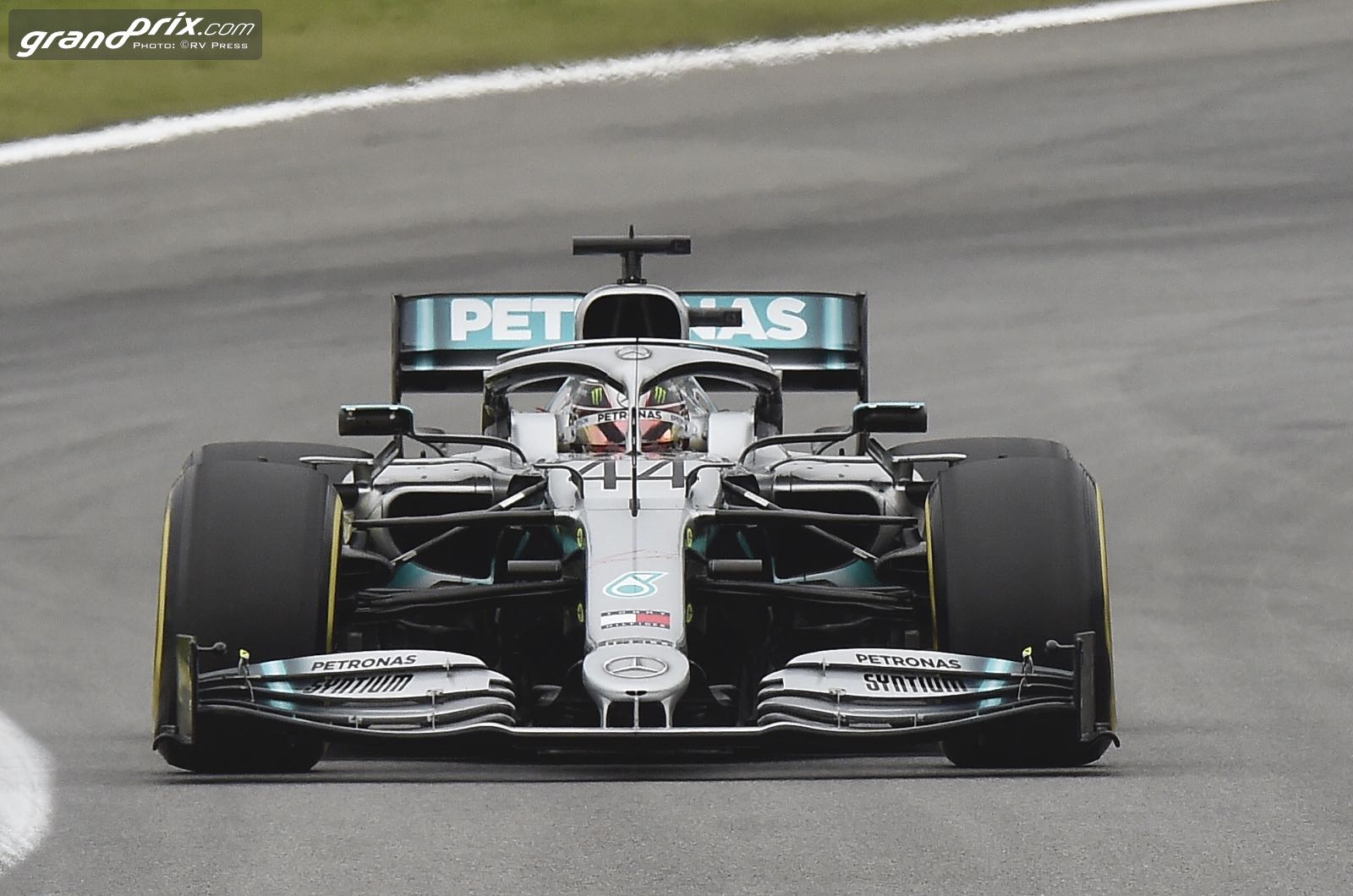 © RV Press
By Dan Knutson in Interlagos
Lewis Hamilton clocked the quickest lap in Free Practice 3 for the Brazilian Grand Prix, but he was just barely faster – 0.026 of a second – than Max Verstappen.
The line-up for the weekend was: Mercedes – Hamilton and Valtteri Bottas; Ferrari – Sebastian Vettel and Charles Leclerc; Red Bull TAG Heuer – Verstappen and Alexander Albon; Renault – Daniel Ricciardo and Nico Hulkenberg; Haas Ferrari – Romain Grosjean and Kevin Magnussen; McLaren Renault – Carlos Sainz and Lando Norris; Racing Point Mercedes – Sergio Perez and Lance Stroll; Alfa Romeo Ferrari – Kimi Raikkonen and Antonio Giovinazzi; Toro Rosso Honda – Daniil Kvyat and Pierre Gasly; Williams Mercedes – George Russell and Robert Kubica.
Vettel was fastest on Friday with a time of 1:09.217.
"I think we understood what the car needs," he said after FP2. "Now we take it from there, and hopefully we can improve it. I believe we can and we must. Pace was OK on one lap but not peachy for consecutive laps"
Norris and Albon were the first out in FP3.
The ambient temperature at the start of the 60-minute session was 66 degrees Fahrenheit (19 degrees Centigrade) and the track temperature was 86 degrees Fahrenheit (30 degrees Centigrade).
Kubica had a new chassis following his accident on Friday afternoon, and several laps immediately to check the car over. Plus he wanted to get a run on the soft compound Pirelli slicks that he did not get a chance to try on Friday. His best lap time of 1:13.998 was soon eclipsed by Sainz who turned a 1:11.058. Both drivers subsequently improved – Sainz to 1:10.756 and Kubica to 1:13.818.
Those two had had the track pretty much to themselves, and were the only two to clock times in the first 15 minutes. But then Ricciardo popped in a 1:10.577. Teammate Hulkenberg beat that with his 1:10.276.
Then along came Leclerc to take the lead at 1:09.871. Vettel beat that at 1:09.666. And Hamilton beat that by setting a 1:09.562. All three were running the Pirelli soft compound.
After 20 minutes the order was: Hamilton, Leclerc, Vettel, Bottas, Hulkenberg, Norris, Ricciardo, Stroll, Sainz and Magnussen. Five minutes later Verstappen turned a first-place 1:09.327 and then a 1:09.063. Hamilton, now in second, improved but stayed in that spot.
As the midpoint of FP3 the order had switched to: Verstappen, Hamilton, Bottas, Leclerc, Vettel, Albon, Hulkenberg, Norris, Gasly and Ricciardo. And now most drivers were in the garages. All 20 of them had set their times on the soft tires except Sainz who used the medium Pirellis.
Twenty-two minutes remained when both Ferrari drivers were on new fast laps. Vettel took the lead with a 1:08.664. Leclerc topped that at 1:08.611. Vettel radioed that it would make sense to do a double cooldown before making his next attempt.
And now Bottas and Hamilton were out on fresh sets of soft tires. Hamilton posted a 1:08.320, nearly three-tenths quicker than Leclerc's best. Bottas made a mistake in the first sector of the lap. With a dozen minutes left, the top eight were: Hamilton, Leclerc, Vettel, Verstappen, Bottas, Norris, Albon and Gasly.
But drivers were doing new runs on new tires, so that was soon changing. Verstappen clocked a 1:08.346, a mere 0.026 of a second slower than Hamilton.
At the end of the session the order was: Hamilton, Verstappen, Leclerc, Vettel, Abon, Bottas, Kvyat, Giovinazzi, Norris and Sainz.