Australian GP 2023
MARCH 31, 2023
Friday Team Quotes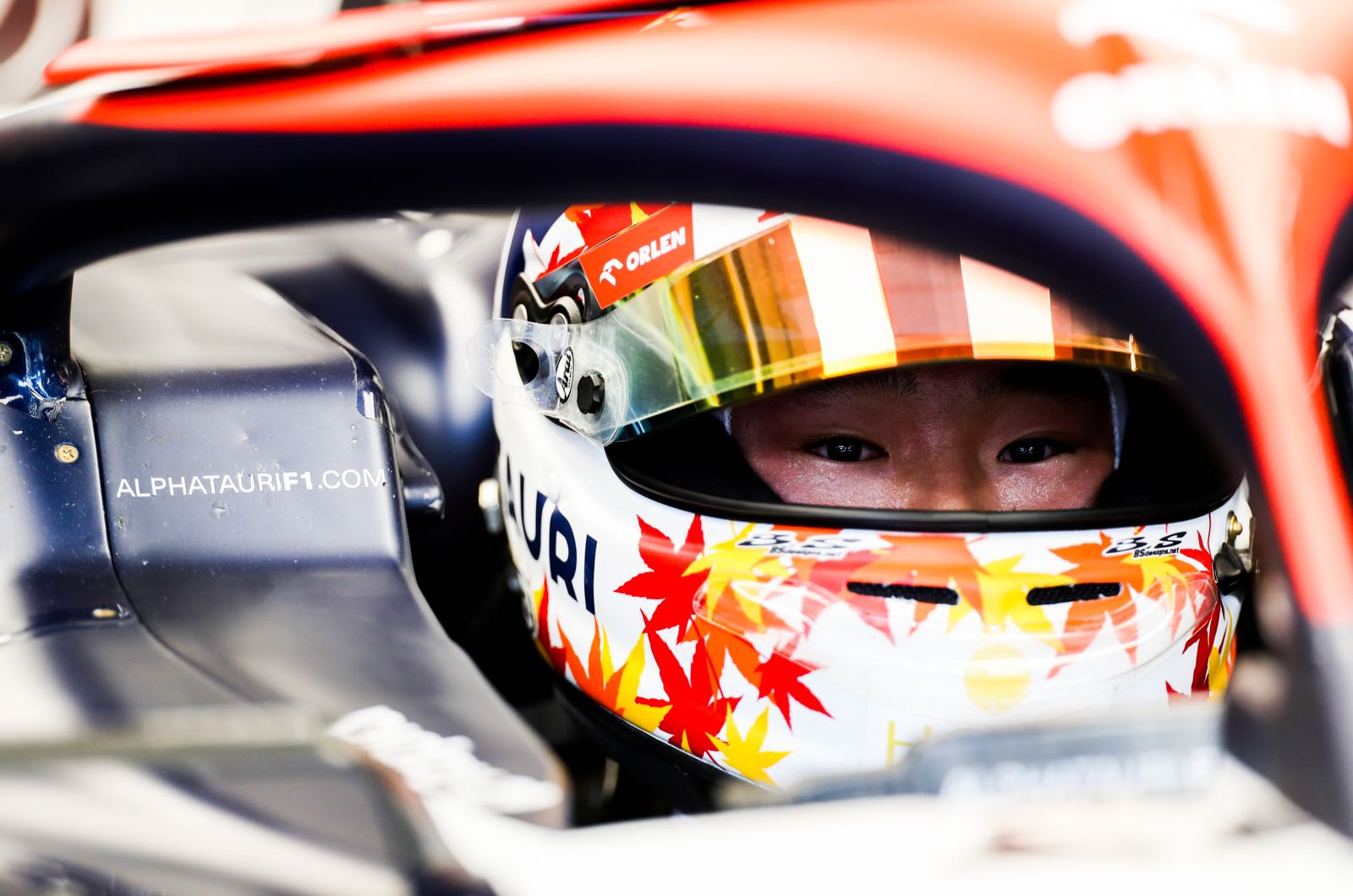 © Red Bull
Oracle Red Bull Racing
Max Verstappen (3rd, 1:19.502): "The conditions weren't great out there today, we had low grip and the tarmac seemed to be slippery. It was quite tough to switch the tyres on, so that was difficult when you want to push immediately. There were also quite a few interruptions with the red flags, so we never really got into a rhythm. It was difficult to tell how the car felt as we never got a window where I thought we were on top of the tyres. We'll look over the data tonight and see what we have to do tomorrow. The conditions should be clearer for the rest of the weekend, so we can focus on that."
Sergio Perez (7th, 1:20.083): "There were some issues with the GPS in FP1 and it felt like a lot of us still had issues with it in FP2. We made some good changes from FP1 that I could feel in sector 1 and sector 2 but I couldn't get a full lap in the afternoon with the traffic in sector 3. I was a bit surprised in the damp conditions that I couldn't get a good sense of the track, but in the dry it was great and the car felt good. There is plenty to do tomorrow, but we still take a lot of confidence from today. Tomorrow we will see where we really are."
Scuderia Ferrari
Charles Leclerc (2nd, 1:19.332): "We explored quite a few set-up variations today, which was interesting as it felt like we were going in a right direction. That doesn't mean that we have the same pace as our competitors, as they still seem to have the upper hand for now. There is still a lot of work to do before we can get back in a proper fight but we will put all our energy in making further steps forward."
Carlos Sainz (5th, 1:19.695): "This Friday was a bit compromised by the rain in FP2, so we decided not to do many laps in the rain, choosing instead to start preparing everything for tomorrow. On the other hand, FP1 was very useful for the team. We went through very different set-up configurations trying to improve the feeling with the car and to get to understand the current package a bit more. We are pushing hard to maximise everything and I look forward to the rest of the weekend."
Mercedes-AMG Petronas F1 Team
George Russell (4th, 1:19.672): "Overall, it wasn't too bad a day. We've been making good steps with the car on Fridays. We've been changing a few things and getting the car in a nice window as the weekend progresses. That's quite satisfying from the driver's seat, knowing that the car feels better and as a team we have contributed towards that. FP2 was frustrating for everybody with the rain. It was still a reasonable session for us though, as we made a step forward from FP1. Let's see what tomorrow brings with the weather. The rain came in quite suddenly today and there may be some around tomorrow so I would be happy for things to be spiced up. The difference in tarmac race-to-race has a substantial effect on the car and the feeling of driving it. Jeddah and Melbourne have similar tarmac so you can really push the tyres hard. You can do numerous push laps which is unique; in Qualifying we're going to be doing lots of laps. That's different to the norm so it could be exciting. We know we've got more performance to come in future races, but we need to maximise our chances this weekend. We will keep trying our best to maximise the potential of the car."
Lewis Hamilton (13th, 1:20.323): "This morning was good, but this afternoon wasn't as good. We made some changes after FP1 that didn't quite work and we will look to revert this evening. It also rained in FP2, so it wasn't the greatest of sessions. You don't tend to learn a huge amount in those mixed conditions. It's more about keeping the car safe. As we saw this morning, traffic is always an issue here. Everyone had troubles in FP1 with the GPS so hopefully that won't happen again, and we won't get in each other's way. We won't be competing against the Red Bulls tomorrow. We will be trying to get up as high as possible though; I think we've got similar pace to the last race in Saudi Arabia."
Andrew Shovlin: "This track is similar to Jeddah in several respects, and we've not made significant changes to the car. We therefore came here expecting to have to manage the same issues as we've been dealing with at the last two races. It's been a bit of a messy day with the red flag in the first practice when the GPS systems failed and the rain in the afternoon. We've found some good directions in terms of setup, but we didn't necessarily get all the good bits on the car all at the same time. As such, we've got a bit of work to do piecing together the findings from the various experiments but that's just a normal part of a Friday evening. The conditions are going to be even colder tomorrow so getting temperature in the tyres could be a challenge in Qualifying. We should have relevant conditions in the final practice session to understand the issues however."
BWT Alpine F1 Team
Esteban Ocon (6th, 1:19.725): "It's always nice to be back driving in Melbourne although it's fair to say that it was a tricky Friday for everyone today. After some decent laps on Hards, Free Practice 1 was interrupted by a GPS issue, which impacted the whole grid and made running on the Soft compound very tricky. We saw heavy traffic and the session was red flagged very quickly. Thereafter, the afternoon session saw us completing one good run before rain hit the track, making it impossible to run dry tyres ahead of what looks to be a dry Qualifying and Race. It will be up to us to use the limited learning from today and maximise it ahead of tomorrow and Sunday's Grand Prix."
Pierre Gasly (10th, 1:20.206): "It's been a reasonable Friday for us today and I've been pleased with the running we managed to complete. It was not a smooth day in terms of being on-track due to the red flag in the first session and then the rain in the second session, so we definitely have a lot of work to do ahead of tomorrow and we will need to be decisive in the car set-up. I felt good in the car, and I think we're in a decent position ahead of the rest of the weekend. It looks like it will be dry tomorrow and Sunday, so we'll need to maximise tomorrow's Free Practice 3 to be in good shape for Qualifying in the afternoon."
Pat Fry: "Today's on-track running was severely limited with the red flags in Free Practice 1 and the rain in Free Practice 2. It means our run programme was impacted and the data on car set-up and tyre behaviour on different fuel loads is more limited than usual, though, that is the same for all teams. Free Practice 3 tomorrow afternoon will be a crucial session to fine tune the cars. Given today's interruptions, every lap in Practice will certainly be important and we must maximise our time on track and our learning during the session."
McLaren F1 Team
Lando Norris (8th, 1:20.176): "I think it's been a decent day. I struggled a little bit with my overall feeling in FP1 but it was still productive. We used the whole of FP1 to do some more aero testing for the future, so, I never got the best read initially. FP2 felt like it was really my first proper session, and I got a little more comfortable. So, it was a good day. We got through all of our tests, got through what we wanted to do, got a good reading on the car and can make some changes for tomorrow – and I got a bit of wet testing in as well. So, a productive day, and we'll try to go better tomorrow."
Oscar Piastri (14th, 1:20.380): "It was great to be out on track here in Melbourne and see all the fans. It was nice to have a bit of wet weather in FP2 as it was the first time running on the Intermediate tyres for me, so it was some really useful learning. I think the first day was good and we're in a decent place for tomorrow. There's still prep to do overnight into tomorrow but I'm adjusting to the track and getting used to it. All-in-all a pretty solid day."
Andrea Stella, Team Principal: "We've had a decent day of practice in Albert Park. The car ran reliably and smoothly. Much of the dry first session was spent working through aerodynamic test items. The rain in FP2 cut the dry running short, but at the same time it presented us with an opportunity to test the car on Intermediates. This was particularly useful for Oscar, being the first time he's ran these tyres on an F1 car. In terms of competitiveness, we seem to be in a position similar to that we had in Saudi, which means we'll be giving it a good go to get into Q3 tomorrow and to score points in Sunday's race."
Alfa Romeo F1 Team Stake
Valtteri Bottas (12th, 1:20.312): "We showed some progress from the first to the second session, both in terms of feeling with the car and of pace. It is a little tricky here with the traffic, as it's a narrow track and there aren't many places where to give way, but it has been the same for everybody this morning. Both sessions have been a bit mixed; I wasn't entirely happy with the balance of the car during FP1, but we changed the setup ahead of FP2 and tested the new nose and front wing with positive results. Overall, I am feeling good ahead of the weekend: there is still some work to do and some time to find, but we are on the right path."
Guanyu Zhou (15th, 1:20.470): "The initial feeling today is quite positive and I think we're in a better place than the times would show. We had some good preparation and feedback from the car, and I was able to try the new updates which seem to be a step forward. Of course, we need a little more running in dry conditions to have a clearer idea: the rain changed our plans a little, and even in FP1 it was difficult to have a clean run. My run on softs was interrupted by the red flag and traffic was much of an issue, but that's just how it is in Melbourne. We will make the most out of FP3 and be as prepared as we can be for qualifying."
Aston Martin Aramco Cognizant F1 Team
Fernando Alonso (1st, 1:18.887): "It was a good Friday for us and nice to be back in Australia. In FP1 we concentrated on some test items and ran through our programme smoothly. The afternoon was obviously impacted by the rain, so there is still some work to do tomorrow. We need to learn more about the tyres and the long run pace of the car because there was not much time for that today. So far though the car seems to behave well. The forecast tomorrow looks dry for now, and we would welcome that given we only experienced these conditions in the previous two races."
Lance Stroll (16th, 1:20.579): "Albert Park is a track we all look forward to driving so it was good to get back out there today. The car was feeling good and we used FP1 to test various new parts which gives us plenty of data to look through this evening as we continue to learn about the AMR23. We did not log as many laps as we would have liked during FP2 because of the rain, but it is something that all teams will have struggled with so I do not think it puts us at a disadvantage for the weekend ahead. Thankfully, the weather looks like it will improve tomorrow, but it has been fairly unpredictable today so you never know!"
Haas F1 Team
Nico Hulkenberg (9th, 1:20.194): "It's what they say about Melbourne, four seasons in one day. Today was one of those days and it was a bit short with limited running in FP2 because of the rain. I have a positive feeling, the car felt good and the balance wasn't too far off so now it's the usual optimizing the set-up for tomorrow. It's hard to tell about tomorrow from today, but I'll stay open-minded and give it everything as always."
Kevin Magnussen (19th, 1:21.266): "Sometimes in practice you don't get your lap when you need it and on new tires – the soft tires – I just got traffic with that GPS failure. In FP2, it started raining when we went out so I'm not too worried about the positions, I'm happy about the feeling in the car. Given all the stuff that happened today, I don't really think we can see who is where. I'm just going with the feeling and that's positive, so I'm looking forward to tomorrow and seeing what we can do."
Guenther Steiner, Team Principal: "FP1 was good for us today. There was a little bit of confusion when the GPS didn't work therefore you can see Kevin at the end of the classifications because he couldn't put a proper lap in – Norris was out there, and Norris didn't know we were around, and we didn't know Norris was around. Otherwise, good progress was made in FP1. For FP2 there was a little bit more confusion, this time with the rain coming. We had a telemetry issue on Kevin's car where he lost some time so he couldn't put a lap in when it was dry. We learned a lot today, so we just need to do a good job in FP3 and we'll be ready for qualifying."
Scuderia AlphaTauri
Yuki Tsunoda (11th, 1:20.220): "We started with a difficult FP1 as I struggled with the rear, but I'm happy with our FP2 performance. There was traffic in FP1 caused by GPS issues which caused me to slow down a lot in the last sector, meaning the tyres were not up to temperature when I started my quick lap and I experienced a lack of grip. We don't know exactly where we are compared to the rest of the field, but we will concentrate on what we have to do as a team to be able to put it together for tomorrow. It will be close and we are aiming for Q3, but first through to Q2. The midfield is tight so any small mistakes are costly, but the car is better than last year, so once we've reviewed the data, we see what we can do about tomorrow."
Nyck de Vries (17th, 1:20.600): "Today's sessions were certainly different in terms of conditions but also as for learning and trying various things. The GPS issue didn't help, especially due to the nature of the track in which the tyre warm-up also plays an important role. We had a good FP1, after which we made some changes for FP2 to better understand what our new upgrades are doing. Because there is a small bit of grass between the track and the wall, it is a tricky street track where there's no margin for error. After today, there are a few unknowns about the new upgrades, but we will find out more after the analysis we do tonight. We will need to continue to put things together and build on them during FP3 tomorrow."
Jonathan Eddolls, Chief Race Engineer: "We didn't have the most straight-forward of Fridays in Melbourne. FP1 started according to plan with both cars running the Medium tyre and Yuki testing some new aero components. As is always the case here, the level of grip was improving significantly during the session and the lap times were improving lap by lap. Our performance looked respectable, so we fitted the Soft tyres expecting to find another step in grip, but both drivers struggled to make it work and did not improve. In fact, Yuki had an unexpected snap entering Turn 1, lost the car, and in hitting the kerb on the outside he damaged the floor, which meant the end to his session since there wasn't enough time to repair it. We carried out a number of setup changes for FP2 and moved Nyck to the new aero components. We could see rain on the radar about 30 minutes into the session, so we thought we could get out for a couple of short runs beforehand, with the Hard first followed by the Soft. However, we had a drizzle 15 minutes in so we didn't get a short run on the Soft tyre on either car. The rain intensity increased so that was it for dry running. We did a few laps on intermediates at the end of the session with Yuki just to increase our understanding of that tyre, but we stayed in the garage with Nyck after spotting a small mechanical issue on his car. We have quite a bit to think about overnight in preparation for tomorrow and the race. We didn't get to cover all of the work planned, so I expect a busy FP3 session tomorrow to help fill the gaps we have."
Williams Racing
Alexander Albon (18th, 1:21.182): "It's tricky to know where we stand today with the weather conditions. I think we're in a decent place and I felt very happy with the car during FP1. It's going to be tight out there but let's see; I'm positive and feel like compared to last year the car feels much better and we're in the fight."
Logan Sargeant (20th, No Time): "A bit of a messy first day here in Australia. I think generally, the pace isn't too bad, and I felt comfortable with the track right away, so there's plenty of positives to take into tomorrow. I think if we can make the most of FP3, we can set ourselves up for a good qualifying."
Dave Robson, Head of Vehicle Performance: "Another mixed Friday with plenty of positives but also a problem that cost Logan a lot of track time. His car stopped towards the end of FP1 with an electrical issue. Despite a lot of work in the garage, we were unable to repair his car in time for FP2. Unfortunately, this cost him track time at a circuit that is new to him and also denied him a chance of trying the Intermediate Pirelli tyres. Alex enjoyed a much more straightforward day with promising pace throughout the day. He was pretty happy with the car in both the dry and wet conditions and was able to run his intended programme. We were able to try a few new parts on the car today and we will assess their performance tonight before deciding whether to commit to them for the rest of the weekend."