Australian GP 2019
MARCH 16, 2019
Practice 3 Report - Three for three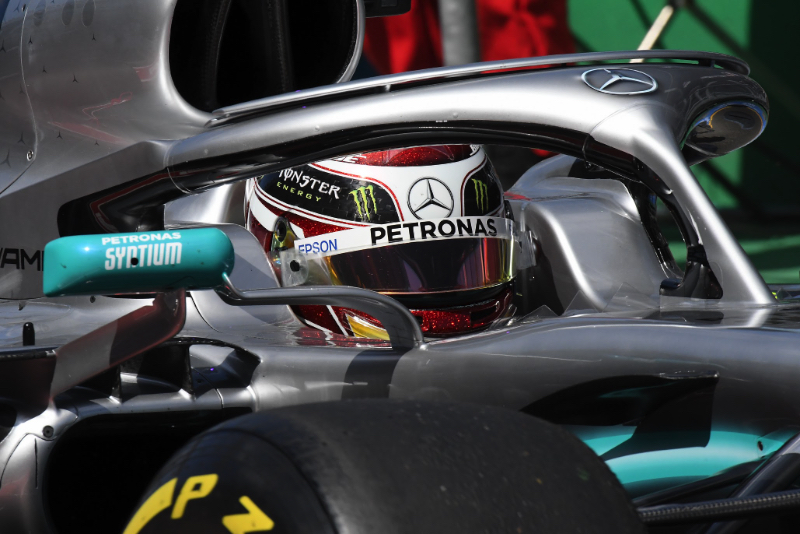 © RV Press
By Dan Knutson in Melbourne
After clocking the fastest lap time in the two practice sessions on Friday, Mercedes driver Lewis Hamilton made it three for three by topping the third practice session on Saturday.
The line-up for the weekend was: Mercedes – Hamilton and Valtteri Bottas; Ferrari – Sebastian Vettel and Charles Leclerc; Red Bull TAG Heuer –Max Verstappen and Pierre Gasly; Renault – Daniel Ricciardo and Nico Hulkenberg; Haas Ferrari – Romain Grosjean and Kevin Magnussen; McLaren Renault – Carlos Sainz and Lando Norris; Racing Point Mercedes – Sergio Perez and Lance Stroll; Alfa Romeo Ferrari – Kimi Raikkonen and Antonio Giovinazzi; Toro Rosso Honda – Daniil Kvyat and Alexander Albon; Williams Mercedes – George Russell and Robert Kubica.
Hamilton had set the pace on Friday with a time of 1:22.600.
Vettel and Ferrari were nearly nine-tenths of a second slower than Hamilton and Mercedes on Friday.
"It was a tricky day for us and probably a tricky day for everyone," Vettel said after FP2. "I think for us we are not where we would like to be – not in terms of lap time but in terms of car feel and handling. We didn't really get into the groove and rhythm and that's quite important around here. So if we can get that confidence and that groove back, there is a lot of lap time in that around here."
The ambient temperature at the start of the 60-minute FP3 session was 72 degrees Fahrenheit (22 degrees Centigrade) and the track temperature was 111 degrees Fahrenheit (44 degrees Centigrade).
Verstappen and Raikkonen were the first out on track.
Only the Williams drivers set timed laps in the early going as other drivers just did an install lap and didn't even bother to go out at all.
Then, ten minutes into the session, Verstappen, on the medium compound Pirellis, clocked a 1:25.106 which was a full four seconds quicker than the Williams' best times.
The Racing Point, Ferrari and Mercedes drivers still had not even done an install lap 20 minutes into FP3. Meanwhile Kvyat used a set of the softs to take the lead with a 1:24.860.
Finally on track, Vettel went out front with a 1:23.739. A number of drivers were complaining that the track had poor grip.
Just before the midpoint of the session Hamilton, on the softs, clocked a 1:23.699. The order was now Hamilton, Vettel, Leclerc, Bottas, Kvyat, Grosjean, Hulkenberg and Albon. The gap between Hamilton and Vettel was 0.040, much closer than it had been in FP2.
Twenty-five minutes remained when Bottas turned a 1:23.684, but Hamilton beat that with a 1:23.360.
And now the gap to Ferrari was up to 0.379 of a second. But then Vettel took first with a lap of 1:22.556. Hamilton responded with a 1:22.292.
The top ten at the end of FP3 were: Hamilton, Vettel, Leclerc, Grosjean, Magnussen, Gasly, Bottas, Kvyat, Verstappen and Ricciardo.