Australian GP 2011
MARCH 26, 2011
Practice 3 Report - Vettel lays down marker ahead of Melbourne qualifying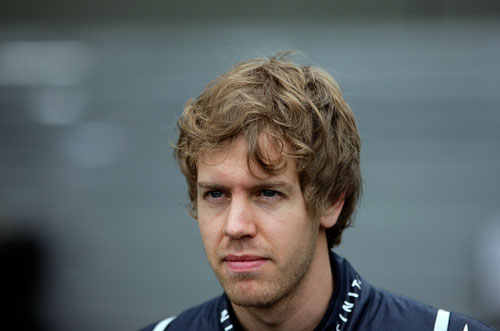 © The Cahier Archive
Sebastian Vettel (1:24.507) moved the goalposts in the final minutes of the last free practice session ahead of qualifying for the season's first GP in Melbourne.
The world champion, on the soft Pirelli tyre, moved himself a second clear of the first non Red Bull, Lewis Hamilton's McLaren (1:25.553), with the RB7 looking superb on the circuit and Vettel managing a second lap on the same set of tyres that was only a tenth down. Team mate Mark Webber (1:25.364) was second fastest and while there is obviously more to come from him, his team mate's time may have caused a raised eyebrow.
Hamilton's McLaren team mate Jenson Button (1:25.567) was just a hundredth behind, while Vitaly Petrov (1:25.906) put the Renault a solid fifth. Fernando Alonso's 1:26.121 looked smooth and unhurried but the same could not be said of team mate Felipe Massa, who continued to lock up and have off course excursions en route to a time that did not put him in the top 10.
After an opening day on which rookie signing Sergio Perez looked impressive, Kamui Kobayashi (1:26.417) was the quicker Sauber driver a tenth faster than Nico Rosberg (1:26.520), who headed a German trio that also comprised Nick Heidfeld (1:26.746) in the second Renault and Michael Schumacher (1:26.856) with the second Mercedes.
Further down, Paul di Resta (1:27.087) narrowly outpaced Force India team mate Adrian Sutil (1:27.180) as the new VJM04s ended the session 14th and 15th. Rubens Barrichello's 1:28.068s best in the new Williams FW33 was unrepresentative as the Brazilian missed the closing stages of the session, when most of the soft tyre running was done, due to a gearbox oil leak. It remains to be seen what the source of the problem was and whether or not Barrichello will be hit with a five place grid penalty if the unit needs to be changed.
Heikki Kovalainen managed 1:29.772 with the quicker of the Team Lotus cars, while Timo Glock's 1:30.261 in the Virgin was just inside the 107% time. Both HRTs made it out onto the track but Tonio Liuzzi came to an almost immediate stop while Narain Karthikeyan completed some slow exploratory laps and ended up with a 1:41.554, some 10s from the 107% target although he did not appear to attempt to run in anger.