Abu Dhabi GP 2019
NOVEMBER 30, 2019
Practice 3 Report - A narrow margin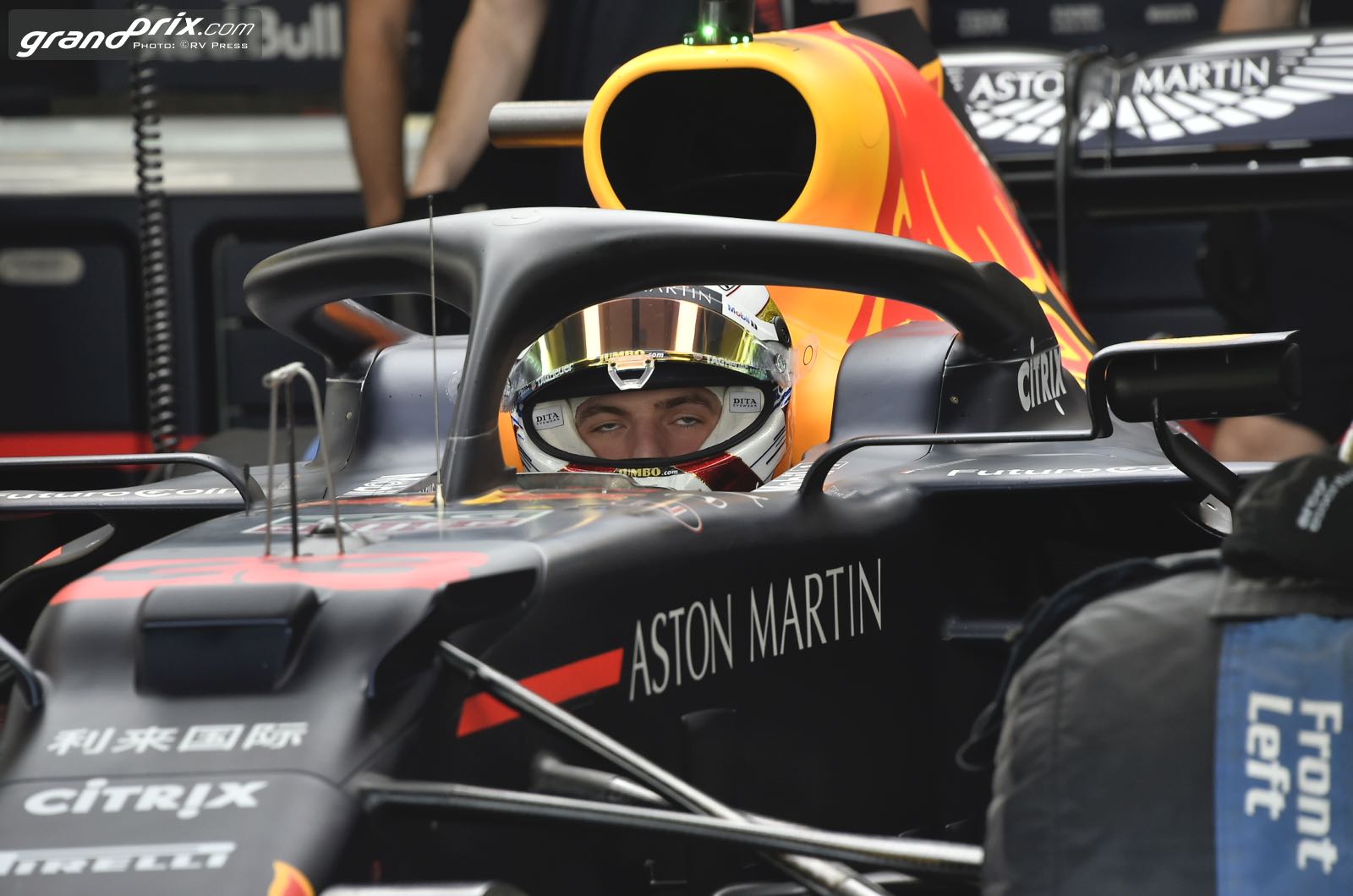 © RV Press
By Dan Knutson in Abu Dhabi
Max Verstappen pipped Lewis Hamilton by the narrow margin of 0.074 of a second to claim the fastest time in Free Practice 3 for the Abu Dhabi Grand Prix. But Hamilton had made a mistake on his fast lap attempt so obviously could go quicker. And that set up a battle for the pole during qualifying later in the day.
The line-up for the weekend was: Mercedes – Hamilton and Valtteri Bottas; Ferrari – Sebastian Vettel and Charles Leclerc; Red Bull TAG Heuer – Verstappen and Alexander Albon; Renault – Daniel Ricciardo and Nico Hulkenberg; Haas Ferrari – Romain Grosjean and Kevin Magnussen; McLaren Renault – Carlos Sainz and Lando Norris; Racing Point Mercedes – Sergio Perez and Lance Stroll; Alfa Romeo Ferrari – Kimi Raikkonen and Antonio Giovinazzi; Toro Rosso Honda – Daniil Kvyat and Pierre Gasly; Williams Mercedes – George Russell and Robert Kubica.
Bottas was quickest in both Friday sessions – his best lap being a 1:36.256 – and he also had a minor crash with Grosjean. But Bottas will have to start from the back of the grid because of an engine change penalty.
"Out on track the car was well balanced from the get-go," he said after FP2. "I'm sure there's still room for improvement for tomorrow. The track was a bit dusty on the first few runs in FP1, but it evolved quickly and then felt pretty good all through the session."
First on the track in FP3 were Raikkonen and Magnussen.
The ambient temperature at the start of the 60-minute session was 81 degrees Fahrenheit (27 degrees Centigrade) and the track temperature was 104 degrees Fahrenheit (40 degrees Centigrade).
None of the drivers was anxious to do a flying lap, or even leave the garages in the early going. Only six drivers did install laps in the first 10 minutes. Finally, 14 minutes in, Norris clocked a 1:38.987 on Pirelli's medium compound slicks.
A few minutes later, now with more drivers lapping, Bottas, on the softs, took the lead at 1:37.911. Then Hamilton, on the same compound, sliced that down to a 1:37.699.
Just about every driver was on track 25 minutes into FP3, and the top 10 were: Verstappen (1:37.202), Hamilton, Bottas, Vettel, Ricciardo, Albon, Gasly, Norris and Sainz.
But it didn't stay that way for long as Hamilton got down to a 1:36.877 and Bottas a 1:37.189. Hamilton then improved to a 1:36.640.
Hamilton, Bottas, Verstappen, Vettel, Ricciardo, Gasly, Grosjean, Kvyat, Magnussen and Grosjean were the to 10 with 20 minutes to go, and now most of the drivers were in the garages preparing for their qualifying simulations on new sets of Pirelli softs. Or, in Ferrari's case, the mediums, which Vettel and Leclerc used to move up to second and third.
Mercedes stuck with the soft compound, and Bottas retook second while Hamilton slid wide, did not improve, but remained in first. Ten minutes remained when Verstappen, on the soft compound, got back to third with a 1:36.729. His teammate Albon popped into fourth.
But then Verstappen grabbed the prime spot with a 1:36.566 on the softs.
The top 10 at the end of Q3 were: Verstappen, Hamilton, Bottas, Albon, Vettel, Leclerc, Perez, Ricciardo, Sainz and Gasly.