FEBRUARY 3, 2012
Wraps come off new Ferrari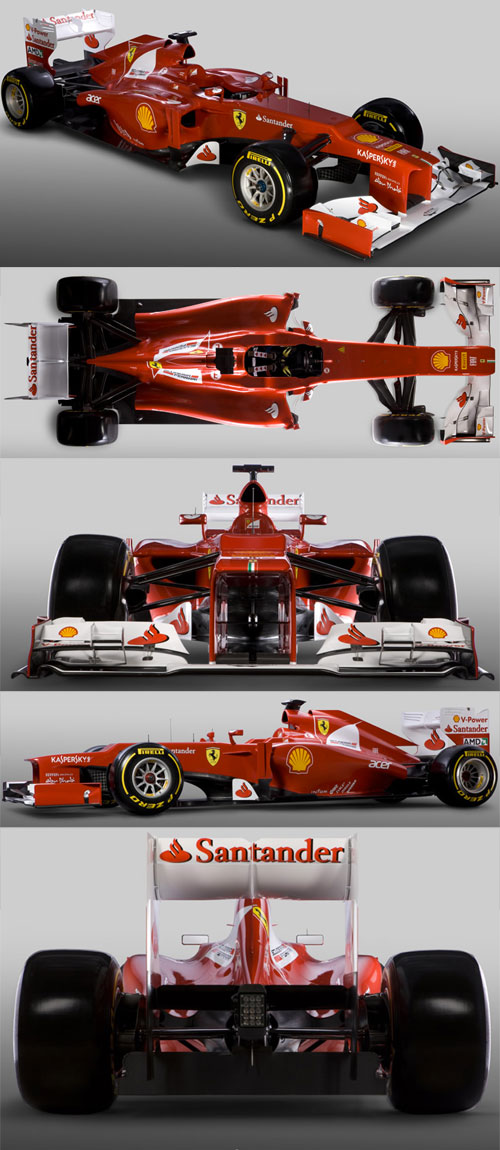 Ferrari has unveiled its 2012 F1 challenger via the internet after cancelling its planned launch due to snow in Italy.

The car features the stepped nose deemed 'ugly' when first seen on the new Caterham chassis unveiled last week. It is a direction mirrored by the new Force India, also unveiled for the first time today, at Silverstone.

The designs are in reaction to a new FIA regulation dictating that noses may be no higher than the rear wheel centre line. It is an attempt to try to ensure cars do not become airborne in a rear impact and suffer the kind of accident Mark Webber had at Valencia in 2010.

The car, the F2012, was dubbed "aggressive" by Felipe Massa. Ferrari technical director Pat Fry said last year that Ferrari would attempt to move away from the philosophy that has seen recent chassis being very easy on tyres, to the extent that last season the team struggled to generate enough temperature in the harder compound Pirellis.

Ferrari president Luca di Montezemolo said via video link that Massa, whose best results last year were fifth places, "knows as much as we do that he has to do something better after a not so positive season."

The new car is now expected to turn a wheel for the first time at Jerez next Tuesday.