JANUARY 25, 2012
Barrichello to test Indycar?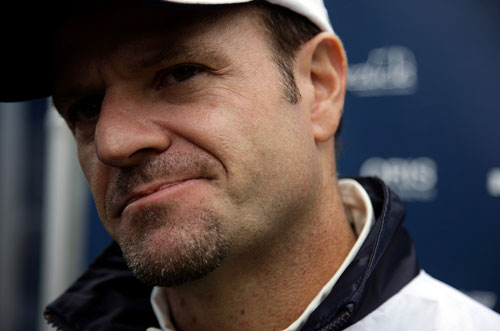 It has been reported by AP that Rubens Barrichello will test an IndyCar at Sebring next Monday/Tuesday with KV Racing.

Barrichello's close friend Tony Kanaan is a KV driver and is understood to have sent a picture of the new car to Rubens last week, with a message encouraging him to join the series.

The Williams team's recent confirmation that Bruno Senna will drive alongside Pastor Maldonado in 2012 (see Maurice Hamilton's column) appears to have closed the door on a 20th F1 season for Barrichello, who turns 40 in May.

It is possible, however, that with such relative inexperience in the Williams driving line-up, F1's most experienced man may be prevailed upon to take on a test and development role. The problem, however, is that apart from a new Mugello in-season test in May, there is limited opportunity for him to be influential.

Barrichello has said that his future is 'open' but has allegedly promised his long-suffering wife that he will not race on US ovals. It is not beyond the bounds of possibility that he would contest a road / street circuit programme, however.