FEBRUARY 1, 2011
Red Bull reveals new RB7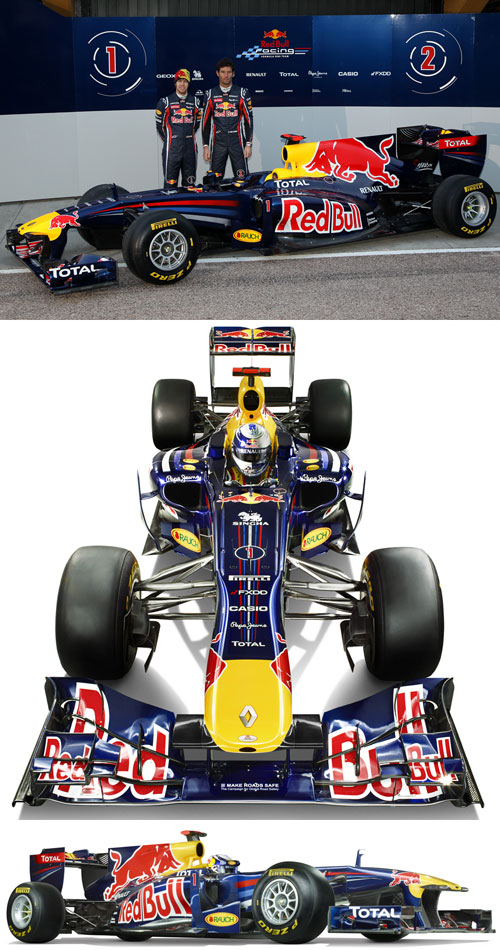 World Championship winner Red Bull Racing has unveiled it's 2011, Adrian Newey designed, RB7 chassis at the winter test in Valencia.

Sebastian Vettel and Mark Webber were on hand to pull back the covers in the pitlane. The car which the team intends to defend it's title with features a high nose and higher engine cover than last year.

Technical director Adrian Newey said, "It's always a special moment when a car runs for the first time. The big challenge for us this year was the reintroduction of the KERS system. It's always a challenge to find solutions, which don't compromise the aerodynamics of the car. This season, with McLaren, Ferrari and Mercedes all having KERS, we need to get it to work, simply for performance off the line."

Team principal Christian Horner said, "It's a great feeling to arrive here and roll out the car with the number one on it as the reigning World Champions, but now the challenge is to keep it. The team's been very focused on RB7 over the last few months; Adrian didn't release his drawings any earlier than normal, so the whole design group and production team have done a remarkable job to produce this car in the shortest possible time. It's a long season, the longest in F1 history, and we have some great opponents, but we are very motivated and will be working hard to hold on to the two world titles. I'm sure it's going to be a fascinating battle."