MAY 18, 2008
The Mosley Scandal gets more complicated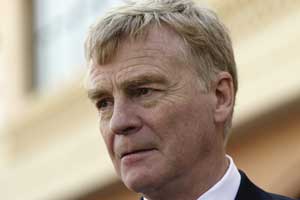 Newspapers in Britain are reporting that an agent of MI5, Britain's secret Security Service, has resigned after it emerged that his wife organised the News of the World photographs and video of FIA President Max Mosley's sexual adventures.

The woman is alleged to be a 38-year-old former model who works as a professional dominatrix and is based in the Milton Keynes area. The suggestion is that she married the MI5 operative last year and that he was employed as "a watcher", a member of the service's surveillance units.

It is believed that he was in the military before joining MI5.

The news has caused the Security Service some embarrassment as its agents have to be carefully vetted in case there are any security risks. This should include questions about their sex lives in order to establish whether or not an agent could be blackmailed.

Max Mosley said some time ago that he had been the victim of a surveillance by "a group specialising in such things for reasons and clients as yet unknown".

It is reported that Jonathan Evans, the director general of MI5, has informed Prime Minister Gordon Brown and Home Secretary Jacqui Smith that one of his agents has been caught up in the Mosley Scandal, and is said to have assured his bosses that MI5 was not itself involved as there was no question of Mosley being considered a threat to national security.

One possibility that exists is that the agent was working on a freelance basis.

MI5 is now investigating whether the agent knew that his wife was involved in prostitution and whether or not he was involved in her business.

MI5 is headquartered in London and has eight regional offices, in addition to an office in Northern Ireland. It is organised into seven different directorates, each looking after different threats. These include espionage, but are today largely focussed on the terrorism. For the last two years the service has not been involved in work in crime. MI5 is expanding rapidly at the moment following the suicide bombings in London in July 2005 which killed 56 people. There are believed to be around 2000 people in the UK who are considered to be a threat to national security and MI5 has close to 4000 employees.

While the MI5 connection is interesting, it is still not clear who was involved in the surveillance that Mosley claims and, most importantly, who was behind it. Mosley has hinted that this may be related to commercial dealings in the motorsport world.