APRIL 3, 2008
The most important thing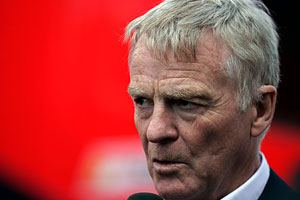 For the last few days the Formula 1 world has held its breath. Almost nothing was said. At the Bahrain Motor Sport Business Forum no-one was willing to talk publicly about the allegations levelled at FIA President Max Mosley by the News of the World newspaper on Sunday. We are not going to judge on the rights and wrongs of the situation, but rather intend to highlight the issues involved and some of the reactions that have been seen.

The key question from a motor racing perspective is whether the allegations and the reactions that have followed mean that Mosley can continue to do his job as FIA President. A letter from the Crown Prince of Bahrain asking him not to attend the Grand Prix this weekend was a clear sign yesterday that the argument that he could march on regardless was not going to fly. If doors are closing in the face of the FIA President he cannot do his job properly and thus must resign.

There are some who argue that the sport has been brought into disrepute and that one cannot separate the individual from the office. The very first word in the News of the World front-page headline was, after all, "F1".

Others suggest that by staying on, Mosley is bringing the sport into disrepute. No-one is saying it in as many words but that is the subtext everywhere in Formula 1. Everyone seemed to be waiting for a tipping point.

History may relate that this came on Thursday morning when BMW, Mercedes-Benz, Honda and Toyota all issued statements making their feelings known. BMW and Mercedes-Benz said that "the content of the publications is disgraceful. As a company, we strongly distance ourselves from it. This incident concerns Max Mosley both personally and as President of the FIA, the global umbrella organisation for motoring clubs. Its consequences therefore extend far beyond the motor sport industry. We await a response from the relevant FIA bodies."

Toyota followed up with a message stating that it does "not approve of any behaviour which could be seen to damage Formula 1's image, in particular any behaviour which could be understood to be racist or anti-Semitic. Senior figures within any sport or business, including motorsport, must adhere to high standards of behaviour. When all the facts are known, it will be for the FIA to decide whether Mr Mosley has met the moral obligations which come with the position of FIA President."

Honda followed suit with a similar message.

"It is necessary that senior figures in sport and business maintain the highest standards of conduct in order to fulfil their duties with integrity and respect," it said. "The Honda Racing F1 Team is extremely disappointed by recent events surrounding Mr Mosley and we are concerned that the reputation of Formula 1 and all its participants is being damaged. We request that the FIA gives this matter careful consideration and reaches an immediate decision in the best interests of F1 and motorsport."

In a letter to the automobile clubs prior to the manufacturer statements, Mosley claimed that he had been the victim of an international conspiracy. That may be so, but it is not really the important issue. One does not have to fall into a trap that been laid. How it happened and why it happened may be interesting stories, but they do not diminish what happened. Mosley has not denied that he was the man involved. He has denied that there was any Nazi angle to the sexual activities revealed and this is a key point, for that is the crux of the matter. Mosley says he is intending to issue legal proceedings against the News of the World and says that he has received a large amount of support and sympathy from within the FIA.

Up to now we have seen no public statements of such support from the FIA clubs.

There are no hard and fast rules in the these circumstances, but few people in such important international offices have ever tried to stay on after such allegations. New York governor Eliot Spitzer made his name as a moral campaigner and recently had to resign when he was found to have been behaving in ways that the world did not consider to fit in with his public image. Mosley made much last year of morality in motorsport and so he is understandably vulnerable now.

The FIA President has been defended (if only by omission) by the F1 media. Very little has been written. This is how it should be, though it may not be a matter of defence or otherwise. These are not questions that motorsport reporters should be asking. It has been left to those who deal in such things in news departments. But there comes a point at which the racing press must ask whether the allegations are damaging to F1.

The mainstream media has been generally harsh, with one or two exceptions.

The Times said that there is "widespread revulsion" in F1 at Mosley's alleged behaviour and claims that the scandal has been discussed at board level in most of the big car manufacturers. It suggests also that there are rumours that F1 teams are considering

making a statement calling for his resignation, although it adds that F1 people are nervous about speaking out in case Mosley does not resign.

Frankfurter Allgemeine Zeitung in Germany, said that Mosley must go and that F1 needs to protest to force him out immediately. The article claims that the incident is affecting the entire sport from sponsors to circuits and drivers and says that a replacement must be found immediately.

The Daily Mail argued that the "sport has found a fresh sewer to wade through with Max Mosley's non-sacking" and says that it is unbelievable that he is still clinging to office.

The Independent quoted a senior figure from an F1 team saying that the incident has been "unbelievably damaging" to Mosley and that he must now answer questions about credibility and judgement if he can remain the supreme ambassador for motorsport.

Die Welt in Germany said that Mosley must prove that the claims are false or else must resign.

In a blog item The Daily Telegraph said that "this was a private matter, a trade between consenting adults in which no law was broken. It was not meant for public consumption, therefore there is no case to answer".

Most of the reactions to that item have been negative.

We are not sure where all this is going to end but the key point is that F1 in particular, and motorsport in general, must do everything possible to protect itself. It must deal with the situation with as much dignity as is possible.

If that means that Mosley has to go, then so be it.