SEPTEMBER 14, 2007
Dennis-Alonso - all (very) quiet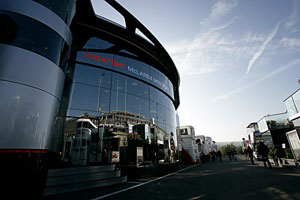 Another fact to emerge from the FIA World Council in Paris on Thursday was that McLaren boss Ron Dennis and Fernando Alonso have not talked since the Hungarian Grand Prix, despite the fact that the Spaniard is battling to win the Drivers' World Championship for the team. This bizarre state of affairs reveals Alonso's dissatisfaction with the team and McLaren's unhappiness about what happened in Budapest.

In any logical world McLaren might want to see Lewis Hamilton win the World Championship but the team is committed to being fair to both drivers and in any case needs to avoid any suggestion that there was any interference in the title race, lest the FIA jump on McLaren once again.

However it does beg the question as to what will happen next year and while Alonso and his lawyers may be hoping to get out of McLaren and join Renault, that will not be easy to achieve (particularly if there is going to be an examination of Renault's alleged activities in relation to copying from McLaren) and it could well be that Alonso will have to spend 2008 sitting on the bench.