NOVEMBER 15, 2006
Davidson confirmed at Super Aguri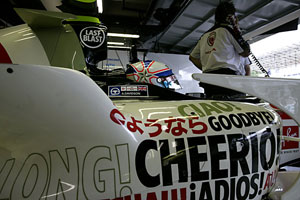 Anthony Davidson will be joining be joining Takuma Sato at Super Aguri F1 in 2007. The Englishman has been Honda test driver for the last few years but is finally going to get a full-time break in F1.

Anthony made his F1 debut ago as 2002 when he drove two Grands Prix for the Minardi and in 2004 did a one-off race for Honda.

"This is a great opportunity for me and I'm really excited about my first full season as a race driver," Davidson said. "I've been impressed with the improvements the team has made through the 2006 season, and I can already see from my first visits to the factory that the team is very hard-working and highly motivated. I can't wait to get started!"