OCTOBER 9, 2006
A reward for Dupasquier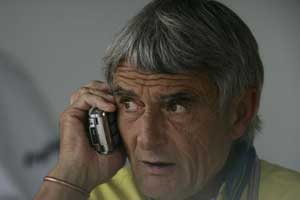 Pierre Dupasquier is to be honoured in December with his appointment to France's Legion d'Honneur for his services to French motorsport.

Dupasquier was head of Michelin's Competition Department for 30 years, beginning in 1973 and led Michelin's two forays into F1, the first between 1977-1984 and the second between 2000-2006, although he retired from the job at the end of 2004.

Under his guidance Michelin collected dozens of Wiorld Championships with motorcycles and cars.