JULY 11, 2006
De la Rosa lands McLaren drive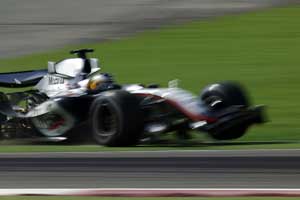 As we predicted yesterday, McLaren has announced that Juan Pablo Montoya is out of McLaren with immediate effect. Pedro de la Rosa will take over at Magny-Cours. The plan is for Montoya to go to the United States - he has a home in Miami - and will then start testing in preparation for his NASCAR debut at the start of next season.

"Juan Pablo is an exciting driver and immensely likeable character who will undoubtedly make a successful transition to the NASCAR scene," said Ron Dennis, CEO and Chairman of the McLaren Group. "We have agreed that with so many things happening in Juan Pablo's life right now, he should take some time out of the car and prepare professionally and personally for the future."

Funnily enough Pedro de la Rosa is thrilled at the news.