MAY 26, 2006
Edouard Michelin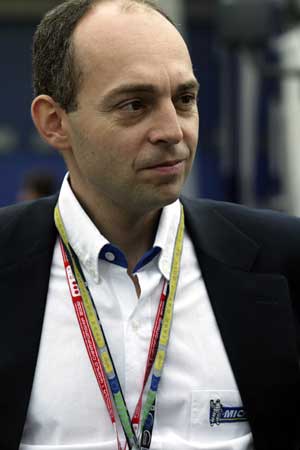 Edouard Michelin, the boss of the Michelin tyre company, has drowned in an accident in Brittany. Michelin was spending the weekend at the l'Ile de Sein in Brittany and was involved in a boating accident.

The great great nephew of company founder Andre Michelin, he was picked by his father Francois to be the leader of the business, despite having several elder brothers. After graduating from college he worked under an assumed name on the Michelin production line in Clermont-Ferrand to learn all aspects of the business and followed up with spells in purchasing, research and as an apprentice to Michelin's research center in Greenville, South Carolina. He then did his national service in the French navy before returning to the business in 1989. He ran Michelin's US operation in the early 1990s before taking over the top job in 1999.

He began by restructuring the company to eliminate 7500 jobs over three years but this returned the company to profitability. Under his management the company returned to Formula 1 although Michelin was deeply upset with the way the sport dealt with the problems last year at the United States Grand Prix in Indianapolis and he announced that the company would be leaving F1 at the end of this year.