MARCH 1, 2006
Prodrive goes for planning permission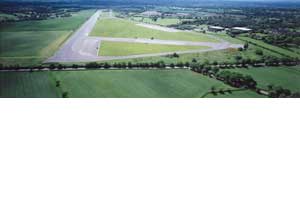 Prodrive has applied for planning permission to upgrade the company's 250-acre testing facility at Honiley, near Kenilworth. The application was made on February 22 to Warwick District Council by architects Stephen George & Partners of Solihull and calls for Honily to be turned into an "advanced engineering research and development campus for automotive and motorsport industries, Catalyst Centre, new access road and roundabout, infrastructure, parking and landscaping."

Prodrive says that the facility could eventually house a Formula 1 team but there is nothing more concrete than that.

It is unlikely that the planning process will be easy, particularly as there will be questions about increased use of the track built on the old airfield. McLaren faced a lot of questions before being allowed to build its Technology Centre in Woking and that had no test track involved. To suggest that this will all be done and a building be ready in time for an entry in F1 in 2008 is not realistic.