DECEMBER 19, 2005
Alonso signs for McLaren!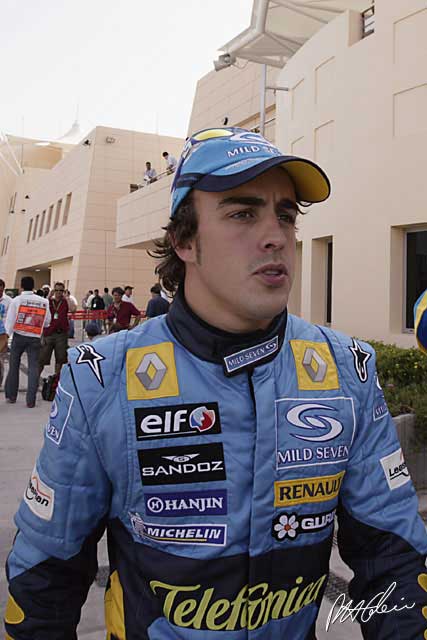 Fernando Alonso has signed to drive for the Vodafone McLaren Mercedes team in 2007. Both Kimi Raikkonen and Juan Pablo Montoya are still discussing their futures with the team but there have been many suggestions in recent months that Raikkonen will go to Ferrari and replace Michael Schumacher.

The signing of Alonso is not a big surprise given that there are rumours that Renault will be pulling out of F1 at the end of 2007. These have not been denied.

"It's great that our strong belief in the strength and competitiveness of the Vodafone McLaren Mercedes package has been further endorsed by the World Champion," says McLaren boss Ron Dennis. "We always make it clear that we want to be the best and the only way of achieving this objective is by attracting the best people, the best drivers and the best sponsors. Both Juan Pablo and Kimi are extremely talented, professional and competitive Formula 1 drivers and they have and will continue to concentrate on our joint challenge for the Championships."

Alonso says he is very excited by the news.

"I'm very excited about 2007 and the fantastic opportunity to drive for Vodafone McLaren Mercedes," he said. "It will be a new beginning for me and a tremendous challenge and from what I have heard about this exciting new partnership there is something to look forward to. Obviously I will be sad to leave Renault but sometimes possibilities come along which are just too good to miss. I'm pleased that we are able to make this announcement already now as it will allow my current team and I to focus 100% on defending the World Championships next year."