NOVEMBER 18, 2005
A meeting in Munich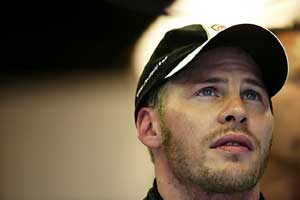 The word on the street in Monaco was that the decision over the second BMW Formula 1 drive will be taken within the next few days and that Jacques Villeneuve was on his way to Munich for discussions with team boss Mario Theissen. Villeneuve has a contract for next year but there have been signs that BMW is not very keen on the idea, talking to other drivers about possible deals. Rumours have popped up suggesting that Villeneuve's contract has massive buy-out clauses, which would seem to be a message to BMW that Villeneuve wants to stay on.

There has been much talk of Renault's Heikki Kovalainen but we do not understand why such a deal makes any sense for either party because Renault has invested heavily in Kovalainen's career and does not appear to want to lose him to BMW. And BMW is hardly likely to take him if he is going to go back to Renault in a year or two.

The deal which makes the most sense as far as we can see is for Dan Wheldon to become the team's test driver in 2006, learn the cars and the circuits and move up to replace Villeneuve in 2007. The problem with this, so we hear, is that BMW is not willing to give a commitment for 2007 and so Wheldon is not willing to take the risk that the Bavarians will leave him as a test driver - a position in which an Indianapolis 500 winner does not want to be. There is also talk that Wheldon may be looking at NASCAR but that is probably more to do with negotiations elsewhere than a serious option.