MAY 5, 2004
More about the Swiss F1 circuit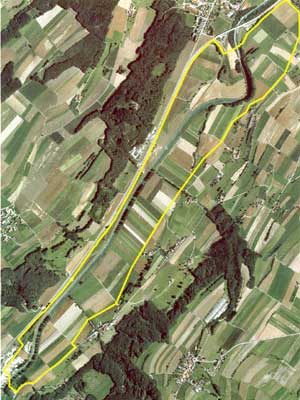 More details are emerging about the plans for a new Formula 1 circuit in Switzerland. The promoters of the project are led by Claude Haldi, the president of the Vaud automobile club and a well-known name in racing circles, having won the European Hillclimb Championship in 1970 and having competed more than 20 times in the Le Mans 24 Hours. He is being supported in his efforts by Jacques Cornu, the motorcycle racer who now heads the Swiss motorcycle federation.

The feasibility study is now completed and the circuit has been designed and the next step is for the local communes to vote on the idea. If the majority reject the idea the project will be finished and at the moment the promoters of the idea are busy trying to convince the locals of the value of the programme.

The question of Swiss law is interesting in that holding a Grand Prix may not require a full-scale change of the law because individual events can be authorised if the local canton and the Confederation both agree to give their authorisation. This has happened on several occasions to allow one-off events to take place.

The area which has been picked for the possible circuit is unusual in that it is traversed not only by the River Broye but also by a railway. It is however on a main road between Lausanne and Berne and is close to the E25 motorway, which links the Hook of Holland to Genoa, in Italy. This would mean that there would be relatively easy access to the area from all over Europe. The nearest international airport is Geneva but access to the area from Zurich would be relatively simple using the Swiss motorway network.

The promoters of the circuit reckon that the earliest that the circuit is likely to be built - if all goes to plan - would be five years and it is possible that all the bureaucracy involved could drag on for 10 years.