SEPTEMBER 30, 2016
Vettel not yet impressed with 2017 tyres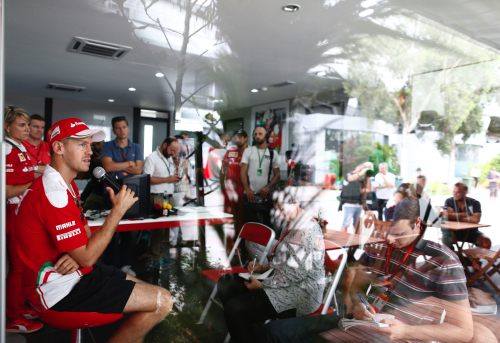 © Active Picturess
Sebastian Vettel has admitted he is not yet overly impressed with Pirelli's new tyres for 2017.
Ferrari, as well as Mercedes and Red Bull, have been helping the Italian supplier prepare for next year's new rules, featuring bigger and wider slicks.
But Ferrari's Vettel said: "The (2017) tyre, in terms of grip, is quite similar to what we have now.
"Probably a little better, but I think also the cars we are using are not entirely appropriate to reflect the conditions for 2017," he is quoted by Spain's Marca.
Indeed, Pirelli has indicated that the modified 2015 mule cars produced by the three teams are not producing enough downforce.
Vettel added: "I think Pirelli is still in the early days and there are still a lot of changes to be made, so I'm very interested in seeing what there is in Abu Dhabi, which I think is probably the closest to what we will have next year."
(GMM)
Other stories for SEPTEMBER 30, 2016