OCTOBER 13, 2016
Ferrari rejects need for English F1 base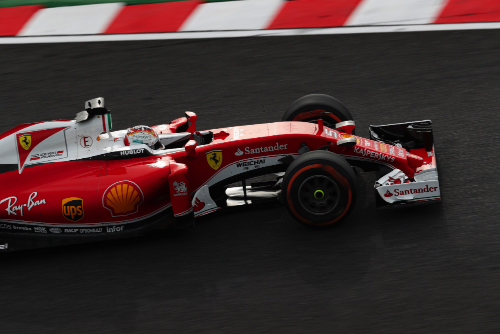 © Active Pictures
Piero Ferrari has rejected suggestions the great Maranello team needs to set up a British base.
Amid Ferrari's current struggle to end its decade-long title drought in formula one, figures like Flavio Briatore have suggested the team must set up a design office in the UK.
"I would put a nice building in the middle of Red Bull, McLaren and Williams," he said recently.
But Piero Ferrari, the only living son of team founder Enzo Ferrari, has backed Ferrari president Sergio Marchionne's insistence that the team must remain completely Italian.
Piero said: "It is never easy to govern a racing team that has over 1000 people and there were organisational problems, but now the direction is right."
As for the idea of an English base, Piero - the Ferrari vice president and co-owner - recalls the mid 80s, when Ferrari did just that and it was headed by John Barnard.
"You know what remains my biggest regret for the years in which I was in charge of the team?" Ferrari told the Italian blogger Leo Turrini.
"It was to convince my father that there was still the need to rely on a great designer from the outside. But Barnard never interacted with our culture -- it was a big mistake.
"This is why I agree with Marchionne that we can return to winning whilst being consistent with the tradition of Ferrari," he insisted.
(GMM)
Other stories for OCTOBER 13, 2016