OCTOBER 12, 2016
Ferrari has climate of terror in 2016 say Baldisserri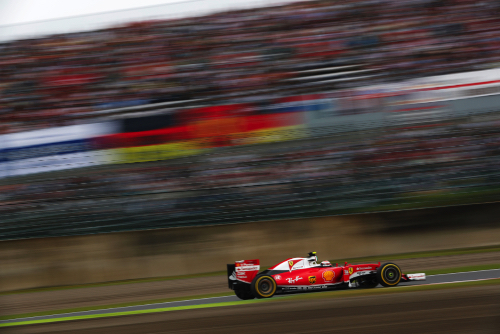 © Active Pictures
The current bosses at Ferrari have cultivated a "climate of terror", according to former top engineer Luca Baldisserri.
The great Italian team, headed in the new era by president Sergio Marchionne and Maurizio Arrivabene, set a title goal for 2016 but Ferrari has instead been overtaken for second place by Red Bull.
Baldisserri, a key engineer in the great Schumacher era, thinks the problem is cultural.
"Unfortunately neither Marchionne nor Arrivabene have experience of racing," he told the specialist Italian newspaper Corriere dello Sport.
"Today, they are no longer a team, but a group of frightened people. In this climate of terror, the boys do not innovate, do not make decisions for fear of being expelled in disgrace."
Indeed, Baldisserri was shuffled out of the race team some years ago and put in charge of Ferrari's driver academy, but he now helps to oversee Mick Schumacher's rise to F1.
The 53-year-old Italian said other key figures have been ousted by Ferrari, including James Allison who was "a great loss".
Allison was replaced internally by Mattia Binotto.
Baldisserri said: "Mattia knows how to motivate people, he has great experience but he is not a technical director. He knows he cannot design a car or have deep knowledge of the chassis, both aerodynamic and mechanical.
"I think he would be better as a team principal," he added.
Asked when Ferrari will win again, Baldisserri said: "When they are able to achieve stability and an efficient organisation, with good ideas and drivers who do not make mistakes."
As for the drivers, he continued: "Raikkonen is better than in 2015, but Vettel is much worse. He was also caught in the exaltation of last year, but the problem is not them.
"The money is there, but you win with stability -- those who are there should not be rushed. I understand that Marchionne wants to win right away, but it doesn't work like that in formula one," he added.
(GMM)
Other stories for OCTOBER 12, 2016