Features - News Feature
OCTOBER 19, 2002
At the crossroads
BY WILL BUXTON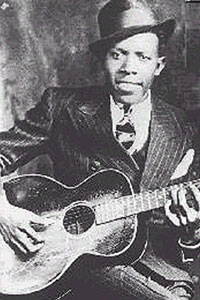 When Max Mosley declared to the world that Formula 1 was "at a crossroads" he didn't need the dictionary to explain to people what he meant. A crossroads is more than just an intersection, it is a critical moment, a metaphor for a time of change and decision making.
When Max Mosley declared to the world that Formula 1 was "at a crossroads" he didn't need the dictionary to explain to people what he meant. A crossroads is more than just an intersection, it is a critical moment, a metaphor for a time of change and decision making.
There is, however, another meaning to this word which the dictionary fails to tackle, and it is one with which Max, Bernie Ecclestone and the other members of the F1 Commission must concern themselves with when they meet in two weeks from now.
It has to do with mythology, musicians and the Devil himself.
The reason that the average dictionary does not give the third definition of crossroads is probably because it requires a background story and a rather vivid imagination.
The myth of the crossroads goes back to the days before the automobile. People would travel miles by foot or on horseback, down dirt tracks and across the wilderness of the open countryside. The journeys were slow and tiresome and with nothing to distract the traveller from the monotony of the task ahead their mind would wander. Superstition and fear would set in as night fell and in the dark recesses of the travellers mind the myth of the crossroad was born.
All over the world one will find folk tales and superstitions of fairies, goblins, ghosts and demons residing at desolate crossroads, awaiting the weary traveller. The junction became common burial sites for suicides and murderers and was used as a rendezvous for witches to act out their rituals. On many occasions the superstition ran so deep that sacrifices were made at crossroads to warn off the evil spirits that lurked there.
In 1931 Robert Johnson, a young black plantation worker from Robinsonville, Mississippi, was sneaking off to local juke joints at night to watch performances by the blues legends Son House and his accompanist Willie Brown. Johnson tried to play guitar but had clearly been blessed with very little musical talent. He attempted to learn from his idols but was scolded by them for his under par efforts.
Johnson, hurt and angry, went missing for the better part of a year. On his return to Robinsonville his guitar playing was described by many as "ungodly". In 12 months he had become a master of his instrument and today he is written into the history books as being possibly the most influential blues recording artist of all time. His sudden transformation gave birth to the most famous and fantastic legend of the crossroad.
Fellow bluesman Tommy Johnson (no relation) explained what is rumored to have happened to Robert Johnson.
"If you want to learn how to play anything you want to play.., you take your guitar and you go to where a road crosses that way, where a crossroad is. Get there, be sure to get there just a little before 12:00 that night so you'll know you'll be there. You have your guitar and be playing a piece there by yourselfÉ A big black man will walk up there and take your guitar, and he'll tune it. And then he'll play a piece and hand it back to you. That's the way I learned to play anything I want."
The legend goes that Robert Johnson had sold his soul to the Devil in return for the talent he had always dreamed of having. He became acknowledged as a musical genius by everybody who met him and within seven years was on the verge of breaking into the big-time. But at the age of 28, on August 16th 1938, Robert Johnson was dead, poisoned by the jealous husband of a woman in whom he'd been showing an unhealthy interest.
The legend of Robert Johnson is one of the most enduring of all musical myths. But the myth did not just affect this one musician. Three legendary musicians with similar lives were Janis Joplin, Kurt Cobain and Jimi Hendrix. Each one is remembered as having been a true innovator in his or her musical field. Each one died tragically young as a result of their inabilities to cope with the huge success they were about to, or had been experiencing. But most importantly, each one is rumored to have followed Johnson's legend and sold their soul at the crossroads.
The fantastic story of the crossroads can be described as no more than legend, rumor or myth. It is wonderful musical folklore but for our purposes, and for that of the members of the F1 Commission, it provides a very real warning.
Selling your soul at the crossroads may provide a quick fix to your problems, but by selling your very being, you are consigning yourself to a desperately early grave.
The suggestions of change in the Formula 1 rules for 2003 are flooded with such quick fixes and gimmicks. Although it has been argued that such ridiculous ideas as driver swapping are only present to make the other suggestions seem more realistic and workable, the very fact that these laughable ideas have been tabled should give cause for concern (not least for the attention they are dragging away from the very real problems facing F1).
If Formula 1 were to adopt such rule changes for 2003 it would signal the beginning of the end for the sport. If the Commission chooses to stand at this crossroads and sell the soul of Formula 1 to a commercial devil in return for a quick fix of fleeting glory, then the sport, as the musical legends of the myth, will pay for a few short glorious years with it's life.
But something does need to be done. Despite the ludicrous ideas brought up, there have been some that make a lot of sense. Aggregated qualifying, for one, seems like a good idea. The proposal of standardized electronics, ECUs, brakes and fixed ballast is also a good idea as it would eliminate the opportunity of cheating should the FIA ever decide to reintroduce the ban on traction control. But what of other ideas?
There has been little or no discussion over the points system used in F1. A points spread over the top 10 with extra points for fastest lap, and pole position makes a lot of sense. It means that the drivers who slog their guts out all afternoon to finish in eighth would get a reward for their work and such a change could make the championship a whole lot more exciting. TV coverage of the battles between the drivers outside the top 10 would actually mean something. It is already recognized that the midfield produces some of the best action of the weekend so why not reward it with some points?
Secondly, the coverage of F1 simply has to get better. In the UK terrestrial coverage of the American Grand Prix was breathtaking thanks to the one off use of pictures from the TV feeds produced by Formula One Management. Using new camera angles, with a sharpness of resolution so clear it seemed real, the F1 digital broadcast is a joy to behold. Bernie Ecclestone invested a hell of a lot of money in digital broadcasting and he's not just going to give it out for free, but a terrestrial television experience on a par with the feast of images on display to the pay-per-view customers will have the audiences flooding back. It really is a totally different experience.
As the sport nears the crossroads it is the privileged few who will decide the fate of the game and when they arrive at this fabled junction they will have two choices. They can wait until midnight, play their song and sell the soul of the sport for an easy fix. Things will be good for a while but a sport with no soul, like a person, is living on borrowed time.
Or they can sit down, weigh up all the options available to them and, use hundreds of years of combined knowledge, and sort out the mess - with no gimmicks.