Features - Interview
JULY 6, 2006
David Lapworth (Prodrive)
BY JOE SAWARD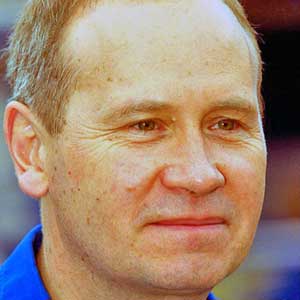 David Lapworth is not a well-known name in Formula 1 circles - at least not yet - but is a man who is well-connected in the F1 world.
The 50-year-old from Nuneaton was the son of an engine-builder at Morris Motors in Coventry and started out his career as an apprentice with the Sunbeam Motor Company in Coventry where he worked under Des O'Dell in the competition department. It was an interesting time as the company was running the Talbot Sunbeam Lotus team in the World Rally Championship with drivers Henri Toivonen and Guy Frequelin. The co-drivers were Paul White and Jean Todt. Lapworth was the team engineer. In 1981 they won the World Championship for teams but were beaten to the Drivers' title by Ari Vatanen, co-driven by a young Welshman called David Richards.
Twenty-six years later Lapworth has been given the job of building the Prodrive F1 team. His boss is Richards and one of his rivals will be Todt.
Richards and Lapworth were rivals until 1984 when they joined forces to run David Richards Autosport, the company that became Prodrive. The Prodrive story is well-known with a string of World Championships with Subaru and various other successful programmes but the company has not tried Formula 1.
Until now.
A few months ago Prodrive won the final franchise for F1 in 2008 and David Richards gave Lapworth the job of starting an F1 team. The big question is how he is going to do that.
"That is the $64,000 question," he says. "Or perhaps I should say the $64m question. One thing is for sure we are not going to try to build a team of 500 or 600 people in the space of two years. It is not going to be like that."
So what is it going to be about?
"It will be about finding partners," says Lapworth. "It is clear that we are not doing our own engine and all the major elements of the car are probably going to be available one way or the other. The real question is how many sources one needs to go to get them. It is not compulsory to use the same supplier for the chassis and the engine although there is some logic to that.
"There is a powerful argument for a manufacturer who is really committed to F1 to put four cars on the grid rather than two. If you look at all those branches of motorsport where they can do that, they do it. That makes sense because if you look at the fixed costs, you can see it is more cost-effective to run four. It is also true in terms of square inches of stickers for sponsors and in terms of points scored. A typical racing operation has more chance of achieving the optimum result if there are more entries. If you look at it another way, you can say that sponsorship for two cars is only a relatively small part of the overall budget because most of the money comes directly from the manufacturers. Putting two more cars on the grid would mean that the same level of sponsorship would more than cover the extra costs so it should not be difficult to finance.
"When you look at Honda and Yamaha in MotoGP you can see that this is what they do because they have worked it all out."
But for Lapworth this is only one possible solution.
"I don't think it is impossible to imagine having several partners and making a kit car. It will be interesting to see what happens as technology goes through cycles and I would say that the composite chassis is now pretty much a mature technology and not a major differentiator between one team and another. Twenty years ago the ability to make a state of the art composite chassis would have been a key strategic element in the performance of the car. There might have been a significant difference in the weight of the stiffness of the chassis but nowadays that difference is still there but it is probably not as critical. Certainly our view is that we would focus on our effort on those things that make the biggest difference and not waste time on the stuff that one can buy in."
And that presumably condemns the team to the midfield.
"Being a middle-ranking team would be remarkably good thing in the first three," says Lapworth. "It is fair to say that 80% of the performance is in 20% of the car and given that you are going to come in as an underdog you have to put your effort where you get the biggest bang for your buck. We have to do that at the beginning."
Although he accepts that Formula 1 is very different to other championships, he explains that Prodrive has been through the building up process before.
"When you go back to 1987 we were a rally team but through our BMW connections we also got into touring cars as well. We started off taking the factory BMW M3 World Touring Car Championship car and we ran those cars from Banbury, competing with the other BMW teams, all having virtually identical products. All we did was play around with springs and dampers. A year or two later we were making 20% of the cars ourselves and 10 years later we were making our own cars, running teams for manufacturers. It is a different game but the process is not radical to us."
Prodrive will probably be aiming to have a car of some form running for tests next summer, if only to ensure that the teams is working.
"The core of the team has to be together in that sort of time scale," he says. "but you would be surprised how many familiar faces I see what I walk up and down the paddock. There are a huge number of people I have worked with or against in rallying or in touring cars. The skills are transferable although I would not underestimate how good the good people are. I believe we can mix and match. We have to have key experienced F1 people in key roles but we can afford a smattering of people from other disciplines as well. The important thing is the team building."
And what about the factory?
"Prodrive already has a lot of facilities. We have composites, manufacturing, IT so we can survive with this until we need to be operational. We have plans in place to do that without affecting our other projects. I cannot imagine that this will have an effect on the WRC project at all as that is pretty much self-contained these days. We are not going to have any impact on the manufacturing side for a long time to come and by the time we do we will be geared up for it. If you take the project to build the factory, I don't have to do that. David does not have to do that. We have a guy who can do that process. The guys that have to design build and test the cars will one day be told that the factory is ready and that they should move in. We are going to make sure that the guys who go racing do not get distracted.
"If you look at the classic manufacturer team in F1 team and you see what it takes to run that, clearly a huge amount of energy goes into supporting that infrastructure. We are going to try to avoid that."
So where will you in a year from now?
"I would like to think that we will by then have the core of the team together and that we will be well on the way with some kind of interim car. I would like to think that we will have all our partners - both for hardware and finance - in place. I would like to think that we would have at least a medium-term solution for our facilities. We might have to have a temporary home."
So it is Richards who has to find the money?
"He is responsible for finding the money. He enjoys the challenge of being in several places at the same time. I have been working with him since 1984 so it is familiar to me. I have always enjoyed it because David is in and out and we get plenty of rope to do things. That is what David is best at doing, looking over shoulders and coming in and stirring things up when it is required and then standing back and letting people get on with it. "
The reality of the situation is that the available partners for Prodrive are rather limited as several F1 teams are already planning to supply for than one team in 2008. The ones who have yet to make their moves are BMW, Ferrari, McLaren-Mercedes and Renault. Is that a fair guess as to likely partners?
"It would be a fair assessment if we talk about buying the whole thing and running a B team, but if you are looking for collaborators to work on different parts on the car, you can cast your net a bit wider."