Features - Feature
APRIL 12, 2005
Gordon Bennett, it's Gordon Bennett!
BY JOE SAWARD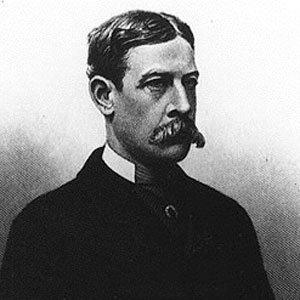 In Britain the expression "Gordon Bennett" is one of surprise, alarm and even incredulity. The Oxford English Dictionary points out that derivation of the term is obscure. There is speculation that it is a gentrification of the expression "Gor Blimey", which itself was a corruption of "God blind me!"
In Britain the expression Gordon Bennett is one of surprise, alarm and even incredulity. The Oxford English Dictionary points out that derivation of the term is obscure. There is speculation that it is a gentrification of the expression Gor Blimey, which itself was a corruption of God blind me! However with modern sensitivities towards blasphemy Gordon Bennett! has become part of the language. There are some who say that it relates to James Gordon Bennett Jr, an American publisher with some surprising habits, but no-one has yet proved the connection.
For motor racing historians, however, the name James Gordon Bennett is very important for it was he who came up with the first effective organization of international motor racing events. In fact Gordon Bennett was responsible for a series of international competitions in different disciplines, creating a Gordon Bennett Cup for bicycles, motorboats, yachts, balloons, cars and aeroplanes. His goal was not completely altruistic as his intention was to promote sales of the Paris Herald, an English language newspaper he has started in Paris. He was, by all accounts, a self-publicist. His father, James Gordon Bennett Sr, was a Scottish immigrant in the United States who in 1835 established a newspaper called The New York Herald. This brought the family huge wealth and James Jr grew up with money to burn - quite literally, on occasion, when he set fire to a bulky roll of money because it would not fit comfortably in his pocket. After he took over the empire from his father in 1867 he proceeded to invest funds in newsworthy ventures. His funding included the expedition by Henry Stanley in 1869 to find the missing Dr David Livingstone. Having succeeded in that task Stanley was then funded to cross Africa from Zanzibar to the mouth of the Congo. This too was a big success although Gordon Bennett's funding of an expedition to the North Pole in 1879 ended in disaster with the deaths of 20 crew members on a ship called the Jeanette.
By that time Gordon Bennett had been ejected from New York Society for having become so drunk at a party held by his fiancee's father that he mistook a fireplace for a toilet and urinated into the hearth. Thereafter he lived on a $600,000 314-ft steam yacht known as the Lysistrata until he decided to build himself a vast villa in Beaulieu-sur-Mer on the Cote d'Azur.
In 1887 he launched the Paris Herald and 12 years later, announced that he was providing a vast 17kg silver trophy for an International Cup for automobile races. Designed as a competition between different nations, the rules allowed for three entries per country. The first race in June 1900 was held between Paris and Lyons with the French being represented by a trio of Panhards for Rene de Knyff, Fernard Charron and Leonce Girardot, Belgium by Camille Jenatzy in a Snoek Bolide and America by a Winton driven by Alexander Winton. Eugen Benz also appeared in a Benz but he did not take the start. The Mors company, upset at not being able to compete, ran "Levegh" unofficially. Only two cars made it to the finish with Fernard Charron taking just over nine hours to complete the course in his Panhard, despite a bent axle after he hit a dog. The only other finisher was Leonce Girardot in a second Panhard, who struggled with a damaged steering after he hit a horse.
For the next five years the Gordon Bennett Cup was the major event in motor racing. In 1901 it was held in conjunction with the Paris to Bordeaux race and in 1902 in conjunction with the Paris-Vienna race but the contest came into its own in 1903 after the disastrous Paris-Bordeaux road race in which at least eight people had been killed. It was held on a road circuit around the town of Athy, to the south-west of Dublin and marked the first major victory for a German car, the four-cylinder Mercedes of Camille Jenatzy. As a result the 1904 Gordon Bennett race was held on a 79-mile course through the Taunus Mountains, to the north-west of Frankfurt in Germany. The event was headquartered in the spa town of Bad Homberg.
This was the venue of the first meetings which led to the establishment of the international automobile federation but already there were problems because France's domination of the automobile industry meant that French manufacturers wanted to be allowed to run more than three cars. Initially they settled for qualifying races in 1904 and 1905 but after that the Automobile Club de France let it be known that if things did not change in 1906 it would run its own event so that more of its car companies could compete. The elimination race was held on the Auvergne circuit near Clermont-Ferrand, a couple of weeks before the event and featured 10 car companies fielding 24 cars fighting for three places.
Faced by a revolt Gordon Bennett withdrew his support and the Automobile Club de France embarked on its plans to hold a competition it called the Grand Prix at Le Mans.
James Gordon Bennett's interest turned to aviation and he established a new trophy for air races, the first races being held in 1909. Gordon Bennett lived on until May 1918 when he died at the age of 78. The New York Herald was ultimately merged with the Tribune to establish a newspaper called the Herald Tribune while the Paris Herald lives on today as the International Herald Tribune.
This summer in Clermont-Ferrand, there will be the 100th anniversary of the last of the Gordon Bennett races and it seems a good moment to remember the man who made it all possible.