Features - Feature
APRIL 22, 2018
It's never happened before
BY DAN KNUTSON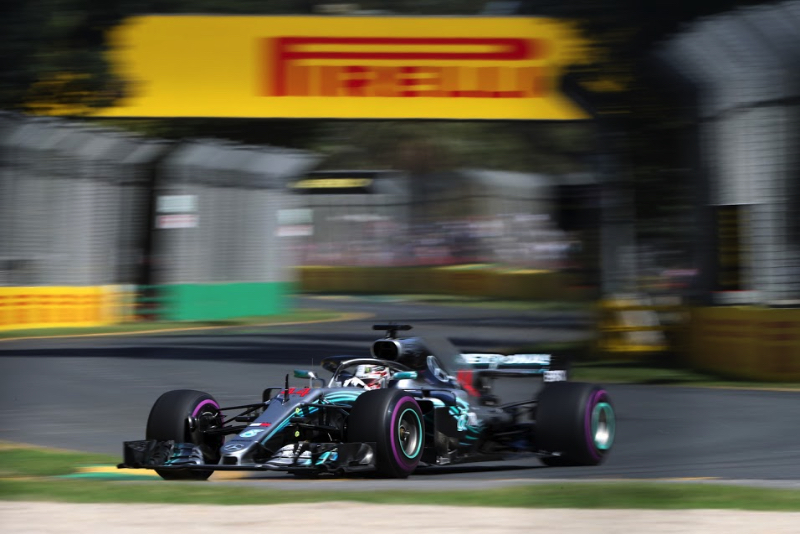 © RV Press
This is a first. It has never happened before. For the first time in the modern hybrid Formula 1 era, which began in 2014, the Mercedes-AMG Petronas has gone through three grands prix without a victory. This from the team that won 63 races in the past four seasons.
It's not that the team has been miles away from success.
Lewis Hamilton had the win in the season opener in Australia in the bag before the team misjudged things during a Virtual Safety Car period, and Ferrari's Sebastian Vettel slipped by to take the lead.
A gearbox grid penalty put Hamilton on the back foot in Bahrain. Valtteri Bottas ran second in the other Mercedes but ultimately could not challenge leader Vettel as Ferrari turned a two pitstop race into a one stopper.
Mercedes and Bottas turned the tables on Ferrari in China with a superior pitstop strategy that put Bottas in the lead ahead of Vettel. But then came a twist of fate when the Safety Car came out after the Toro Rossos played tag. Red Bull brought its drivers in for fresh tires, and that resulted in Daniel Ricciardo blasting by to win.
In recent years Mercedes has had such an advantage that it had a cushion when things went slightly awry. But Ferrari and Red Bull have closed in and are ready to pounce when Mercedes makes the slightest mistake.
"The top three teams are extremely close at this point and there's been a little bit of bad luck and some things we could've done better," Bottas said. "That's how it goes for every team, but it is extremely close - Ferrari has been better sometimes; Red Bull was better (in China) especially at the end of the race."
Hamilton said it was clear during the Chinese Grand Prix that Mercedes was not the quickest.
"We've lost performance since Melbourne," he said. "We are the second or third fastest team at the moment, so we have some improving to do but that's not impossible. What this team has shown over the years is that we are great at staying united and continuing to power on and keep working."
Mercedes team boss Toto Wolff concurs. "This weekend we were third and fourth," he told reporters after qualifying for the Chinese Grand Prix. "We don't want to be third and fourth so we need to get our act together."
The team has to make the F1 W09 EQ Power+ - to give the car its full official name - quicker.
"We need to make our package stronger if we want to win lots of races," Bottas said. "Otherwise it's going to be difficult. That's how it is, how competitive it is this year in Formula 1. We're definitively facing a big challenge. But we're up for it - we know we can still improve many areas, and it's just a matter of time before we get everything perfect and the win will come. But it's not been ideal in the first three races not winning."
Will Mercedes finally get on the top step of the podium at the Azerbaijan Grand Prix? Or will the champion team stretch its winless streak to an unprecedented four races? The way things are going this season, the answer to that won't be clear until the final laps of the race.