JUNE 20, 2006
A big change at Honda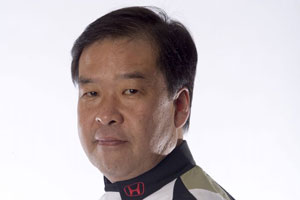 Honda F1's lack of success this year is now beginning to make an impact with news that the team has appointed Shuhei Nakamoto, the Engineering Director for Honda Racing Development, as "senior technical director" of Honda F1 Racing. The team said that "discussions are currently taking place with Geoff Willis, technical director, regarding his future role with the team. This does not sound very promising for Willis.

Nakamoto has been involved in the current F1 programme for six years and has been on the board of the team since Honda took over the operation at the end of last year. Prior to that he enjoyed a highly successful 17 year career in motorbike competition with Honda.

Willis was always going to be the first in the firing line if the cars were not successful and it is not a great surprise that he has had someone put in over his head. How he responds to this will be interesting.