AUGUST 3, 2018
Ricciardo to join Renault for 2019, 2020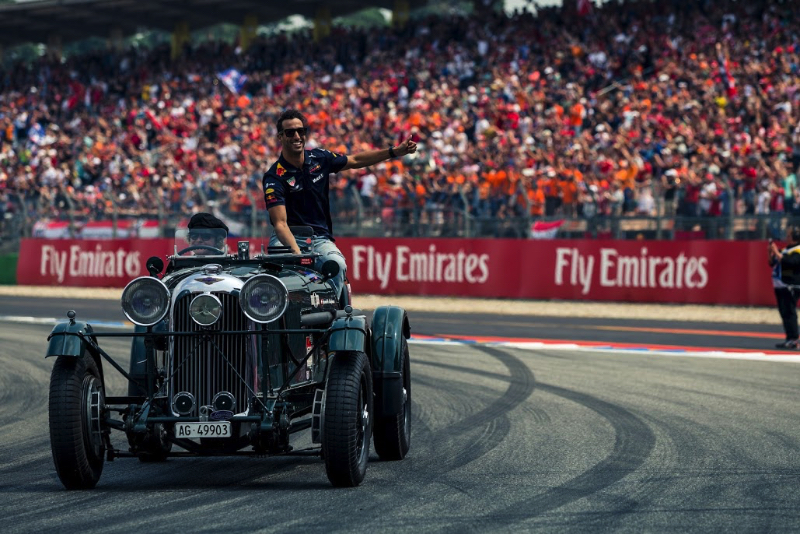 © RV Press
Daniel Ricciardo has signed to drive for the Renault team in the 2019 and 2020 season, joining Nico Hulkenberg.
Daniel Ricciardo said, "It was probably one of the most difficult decisions to take in my career so far. But I thought that it was time for me to take on a fresh and new challenge. I realise that there is a lot ahead in order to allow Renault to reach their target of competing at the highest level but I have been impressed by their progression in only two years, and I know that each time Renault has been in the sport they eventually won. I hope to be able to help them in this journey and contribute on and off track."
Jeome Stoll, President, Renault Sport Racing said, "Renault decided to come back to Formula One to fight for World Championships. Signing Daniel Ricciardo is a unique opportunity for the Groupe Renault towards this objective that could not be missed. We welcome Daniel's arrival to our team, still in the making, but more motivated than ever."
Cyril Abiteboul, Managing Director, Renault Sport Racing said, "Daniel's signing underscores our determination to accelerate our progress towards the forefront of the sport. It is also a recognition of the work accomplished over the past two and a half seasons. Daniel's undoubted talent and charisma are a huge bonus and statement for the team. We will have to repay his faith in us by delivering the best car possible. We welcome him to our growing team in 2019 with a great deal of pride, but also humility."
Other stories for AUGUST 3, 2018